How did you afford to travel over 10 countries in 2 years, without earning money?
Continuously traveling isn´t too hard anymore these days, as working remotely is bigger than ever. But how about traveling for a long time without working? How did I manage to travel for 2 years without earning money? Well, as so many people asked me how I was able to afford that, I decided to once and for all write it down for you. So here are my "secrets" on how I saved money while traveling over 10 countries. Feel free to comment yours and ask questions!
The first step.
First of all, there was a decision. The decision to quit my job and to go find myself. This seed that was planted in my head – years ago – motivated me. Every single day when I got up I knew, that if I would have enough money, I could finally travel. And yes. I was pretty "late" for that. Because when I was younger I had to go through some sh** and I wasn´t ready. I was busy doing other things and found excuses (mostly my CV that needed to be perfect) NOT TO TRAVEL. Which is sad, now that I look back. But I´ve learned, that everything happens at the right time for the individual person. And so it took me up to the age of 26 to decide that I want to go. And so I started saving up money. I had a pretty good job, that was well paid and I am lucky enough to be born into a country where we earn a lot compared to others. This was and is a huge advantage!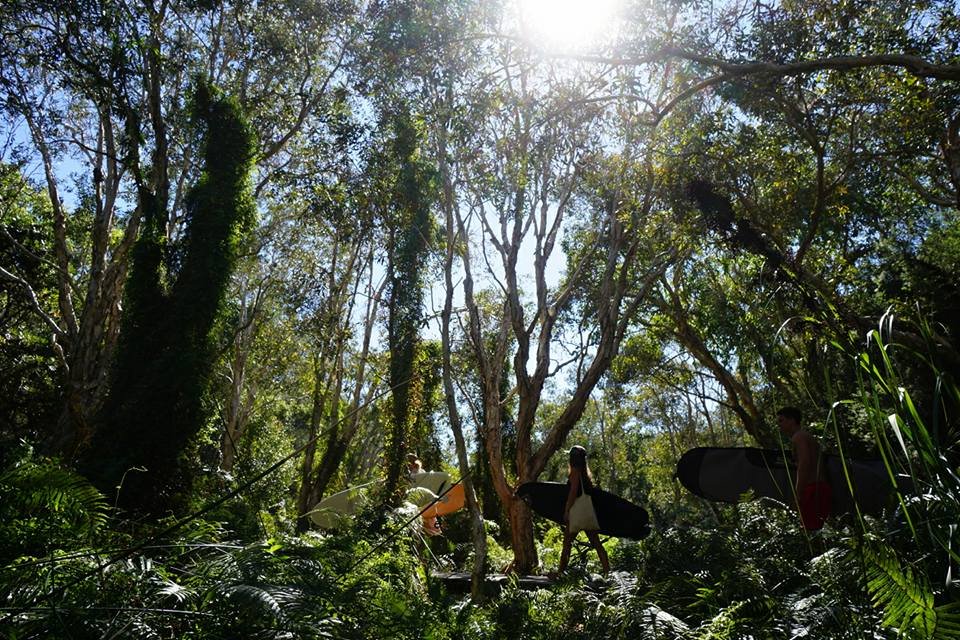 The hard facts
But enough stories out of my past. Here are the hard facts of how I saved money WHILE traveling, which made it possible for me to travel even longer. Please note, that I am speaking of the following countries that I have traveled within that period of time: Spain, Portugal, Panama, Costa Rica, Nicaragua, Guatemala, Belize, Sri Lanka, Indonesia, Australia, and India.
So: We all know the classic "How to save money while traveling" blog entries. They all tell you the same, on how to save money while traveling. But I am still gonna repeat them briefly to remind you that there are multiple things that come together, that makes it possible for you to travel longer. Unfortunately, it is not a single thing that will get you enough money (unless you won in the lottery, have rich as parents or so on)
The first lesson to keep in mind. Don´t compare the prices to those back home. Live with the local prices and currency. That will be mind-blowingly different between Indonesia and Australia for example, but it all goes down to your budget. Decide where you wanna go and set individual budgets for these countries or areas!
Food
Food is one of your main expenses and something you should not save on (completely). Because, in the end, you are what you eat. I did a lot of sports and needed food! But: Eat like a local! Eat seasonal fruits and veggies. Go to the markets, go where the locals are eating. Try street food and steadily get your tummy used to these new flavors and spices.
If you stay somewhere for longer: cook your own meal! Team up with others in the hostel to cook together and my personal tip: right after the check out time, or even earlier, speaking mornings is the best time to check the leftover section in the hostel kitchens. Often people are too lazy to carry around the food so they just buy new stuff. Also when you know someone is leaving back home or somewhere else soon: ask them if they are leaving something behind.
Which leads me to the point that you should also give something back. So when you know you are heading off and leave some food behind make sure you mark them with "free for everyone" so it doesn´t go to waste!
Also, I found it way cheaper to be a vegetarian.
Transport
Take the local public transport system!
This especially came so much cheaper in countries such as Sri Lanka, Indonesia and all of Central America. I know, that it will probably take you longer. But you wanna be able to travel longer anyway, so how about spending some hours on the bus with locals? Maybe talk to them and ask for their favorite local food or hidden place. Share some words and laughs and you will see, that these hours will fly by so quickly!
In Europe, Australia, New Zealand I had good experiences with Facebook Groups and Carsharing. FB Groups such as "car sharing Australia" can also help you to find a van if you stay longer that's a pretty good option on how to save money on transport AND accommodation. Also: ask in the hostel. some hostels even help you find a partner for the road! In Europe, I can highly recommend the app blablacar or flixbus.
Sometimes there is no way around flying. Platforms such as opodo, checkfelix, or similar make it easy to compare prices, sometimes it is still better to go through the airplanes own site and book there. The secret to getting a cheap flight is to be flexible with your date of the departure and also to book at the right moment. I still believe that Tuesdays and Thursdays are the cheapest days to book – sometimes early morning (4am/5am) bookings work to get some cheaper flights as well. Also, I try to book approx. 6-9 weeks in advance. Nevertheless – these are my personal experiences and not proofed with any research. So might wanna give it a try!
Language
Learn the local language or at least some sentences to be able to ask for the way – that also helped me heaps with my surfboard in Central America! It is sad but true, some people just wanna rip you off. Because to them, it is a lot of money and they think you are rich because you are white. Show them that you are not different and speak their language. This will give you some respect.
Some words in the local language will also help you bargain at the markets. Here it is also important to know the average price. But my experiences with food from the markets is, that they will give you a local price anyway.
Now that all of that is said…. here are my personal tips and tricks.
This is how I traveled for almost two years and you can to it as well!
Don´t party, even everyone else will. How about setting yourself a limit? Maybe once a month? I know how hard it is. There is always a welcome and a goodbye party. There will always be a night before someone is leaving and people will go out and drink. But unfortunately going out is one of the most expensive things. Stay strong or at least don´t drink!
Don´t book expensive tours. Rather talk to the locals, find your inspiration online on Pinterest or Google and set your own little tour. Sometimes it is not possible to do something without taking a tour. But if you really want it, it will be worth it! Also remember, that you don´t have to do it all, just because everyone else did it! An example: I never went scuba diving, because I wanted to invest in other things (like a new surfboard). Maybe I´ll learn it one day, but for now, I am totally fine not doing it. Even though everyone else does it – especially in the Carribean Sea!
Accommodation
Stay at one spot for a longer period of time. You will get to know the locals, you will know where things are cheaper. Take the homestay in the second row instead of the Hostel with the beachfront. Do you really need to see the ocean out of your bed or is it alright to get your ass up in the morning and walk a minute to the beach?
Try to rent out a place – and share that – or talk to the guys at the hostel you wanna stay: Can you help out and exchange some work with a bed to sleep? Maybe clean, do beds, help in the kitchen or even give yoga lessons on the rooftop. There are a hundred options and most of the time hostels will welcome your offer with open arms. Which leads me to volunteer. But don´t let them misuse as a slave. All my tips about how to get your dream volunteer job: here.
Exchange clothes.
Don't we all like to have something new to wear sometimes? Something that makes us feel "fresh" again? After being stuck with the same clothes for a couple of months, you might wanna change your wardrobe a little bit. And here is the trick: You are not the only one. There are so many other long term travelers out there. So why not exchange some Clothes?
Don´t buy new clothes!
First of all: all the things you buy new, you have to carry them around with you. So rather exchange and share! This is how it worked for me:
You will meet someone who kinda has the same size and stile like you? Just ask if he/she would be interested to exchange one of your shirts with one of theirs. That´s how simple it is to get a new look into your backpack. My experience was, that most of us carry around 1 or 2 items they haven´t worn in weeks. So let go and give it away.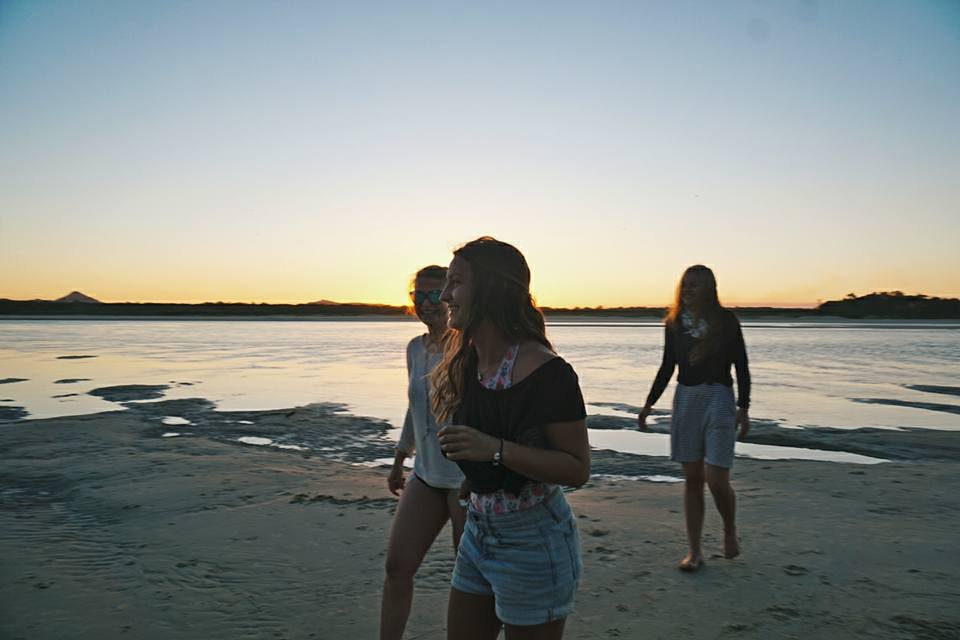 Make friends on the road and visit them.
Yes, my dear friends, this is how I saved A WHOLE LOT OF MONEY, especially in Australia. And we all know how expensive Down Under is. But I always came along with Aussies very well and I did not even have to ask them to crash the couch. They offered me with open arms. Because they know, wherever I am gonna settle down, they will always be welcome in my home as well. I would instantly give them the keys if they would be close. Because I know how it is when you travel.
The conclusion is …
I know keeping all of that in mind can be tiring and yes there will be times you wanna spoil yourself. And you should do that! By living a simpler life you will learn how to appreciate every little thing even more and give more value to the money you spent. At the end of my trip, I spoiled myself with a week of partying and later on finished up my travels with a yoga teacher training in India (which does cost money!) But I knew I deserved it and so I didn't mind to spend some money.
That pretty much sums it up guys, so if you have any tips you wanna share, feel free to state them down there as a comment.