When I was in New York in November 2015, I tried to do and see as much as possible. But I also enjoyed my time there and just went around, letting myself get lost and discover the area on my own. To me it is important, that I am not constantly searching for the next attraction. These are the days I like most. I prefer to travel, not to be a tourist 🙂
Starting the day at Chelsea Market, which already opens at 7am, you will for sure find yourself a brekky. This food market offers specialities from all over the world and reminded me a little bit of the Ferry Building Market in San Francisco, which I enjoyed a lot! The easiest way to get to the Market is to take the L train to the 8th Ave.
When taking the exit at the 10th Avenue and turning right you will find an entrance to the Highline Park. The Highline Park are former rails, which had been transformed into a park which winds its way through the western part of Manhattan. Not only offers the park a beautiful view into the city, it is also a place to relax. There are also some public art installations to explore.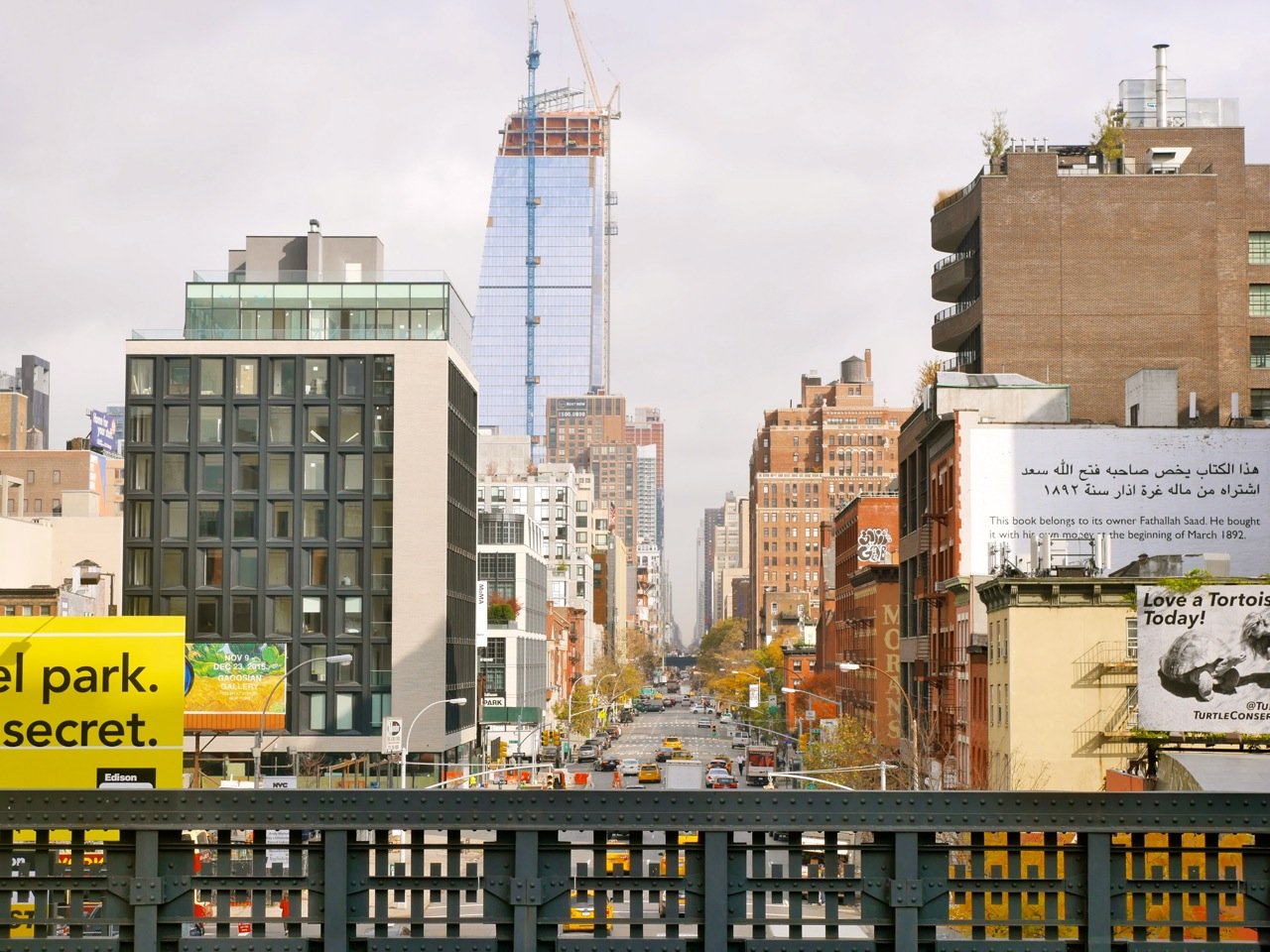 Wandering around East Village we came across some cute stores at East 9 St. like the pink olive, which is a small lovely shop with a lot of paper goods, decoration home things, accessories, but also a little corner with baby gadgets. This kind of stores I can get lost in for hours!
Also at East 9th St. we went into THE UPPER RUST, where those of you who like typical American home decoration, will find what they are looking for 🙂
And a little Cafe, which I HAD to take a picture of, because it actually has a german Word as name – Zucker bakery – "Zucker" is German for sugar 🙂 You might notice, that I fell in love with the East Village and I also walked around West and Green Village and for all you Hipsters out there. Next to Brooklyn this areas will inspire you!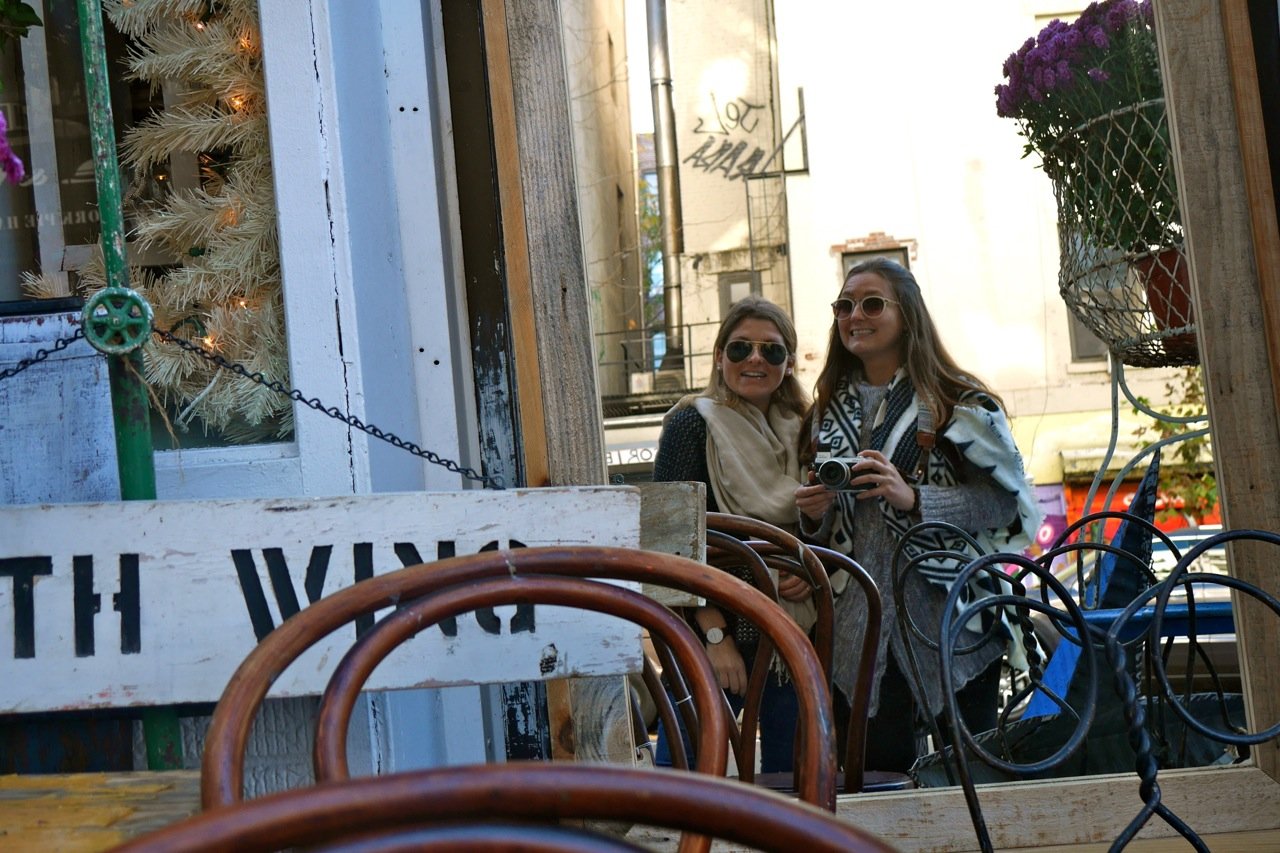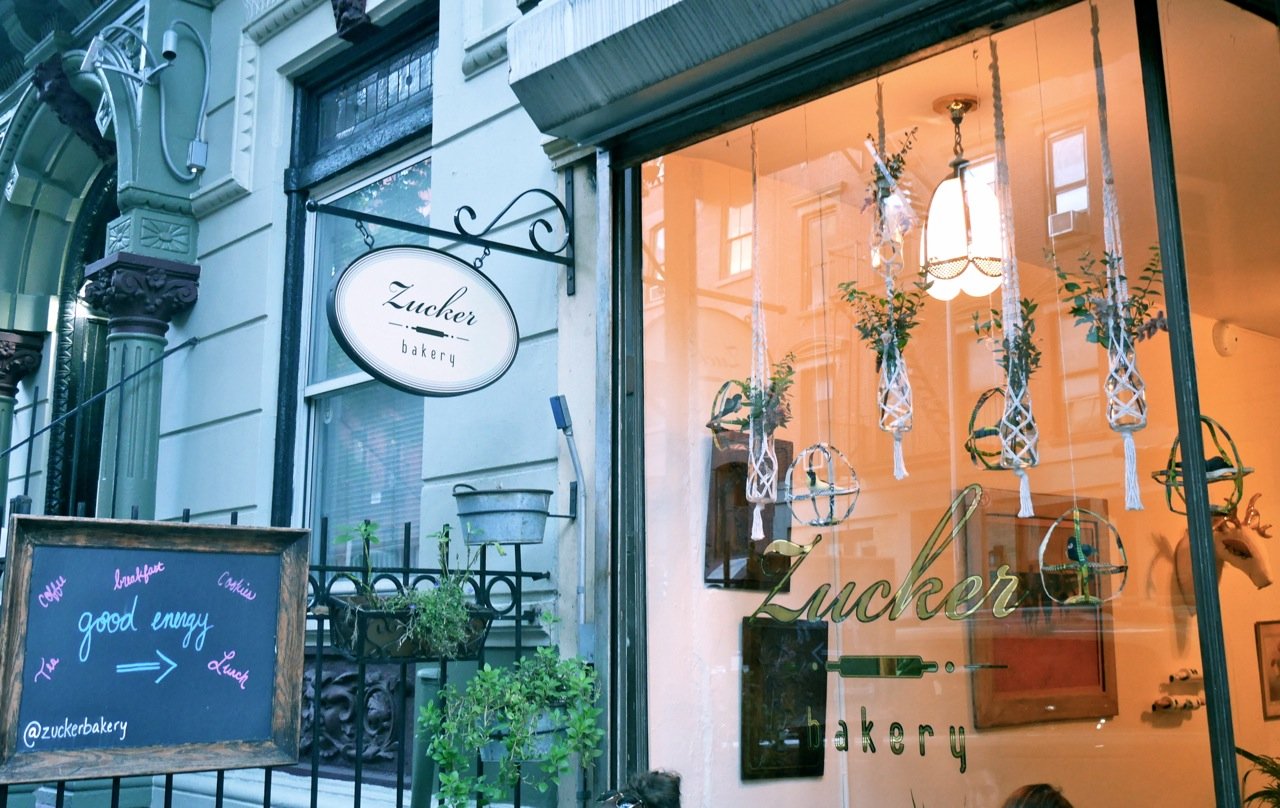 The artists & fleas is an art, designer and vintage market, which has pop ups as well as fixes places. I had a look at the one at Chelsea Market but also in Brooklyn and Williamsburg. It was one of my highlights in New York. It is not that big as I thought it would be but I could have spent a whole day just looking around and chatting with the designers. This is where I bought my fancy sun glasses. 😉
In the evening we went to see the New Yorker Philharmonic Orchestra on one day and I would recommend you to at least go and see the Lincoln Center in the evening. It was raining that day, so the colors were reflecting on the ground, it really felt like a magical moment seeing that building and so many people around there.