Wolfgang Amadeus Mozart, the famous Salzburger Festspiele and the Sound of Music. This is what might pop into your mind when thinking about beautiful Salzburg city. Here I will tell you how to see most of the city within just one to two days. Touri-Tour package style – let´s start! 😉
Whenever I write about my home country I would absolutely recommend to go to the tourist information centers before heading to the first cultural hot spot. They are professional and friendly – as I experienced so far – and will answer all your questions! You will get a map of the city for free and if you would like to, also some additional information. Here are the addresses as well as opening hours of those in Salzburg. However, as I am not the typical touristic type of traveler, I prefer to find my own route and therefore look up the places I wanna see on the internet beforehand. If you want to have a map of the city on your phone don´t forget to locate yourself while you are still connected with the Wifi, so you can relocate yourself later on without any connection to the internet!
Before getting started with the perfect day in Salzburg, here are some absolute must knows about the city, next to some fun facts:
In 1997 Salzburg has been named to one of the UNESCO Cultural Heritages.
Wolfgang Amadeus Mozart was born in 1756 in Salzburg.
There is approx. 150.000 people leaving in Salzburg
Approx. 420 meter above sea level, 

embedded i

n a b

re

athtaking mountain landscape, Salzburg it impresses also with its closeness to beautiful lakes.
No Austrian Citizen ever watched the Sound of Music. 😉
There are three main observation platforms in Salzburg from which you have totally different angles toward the city, which are:
Kapuzinerberg
Mönchsberg
Hohensalzburg Fortress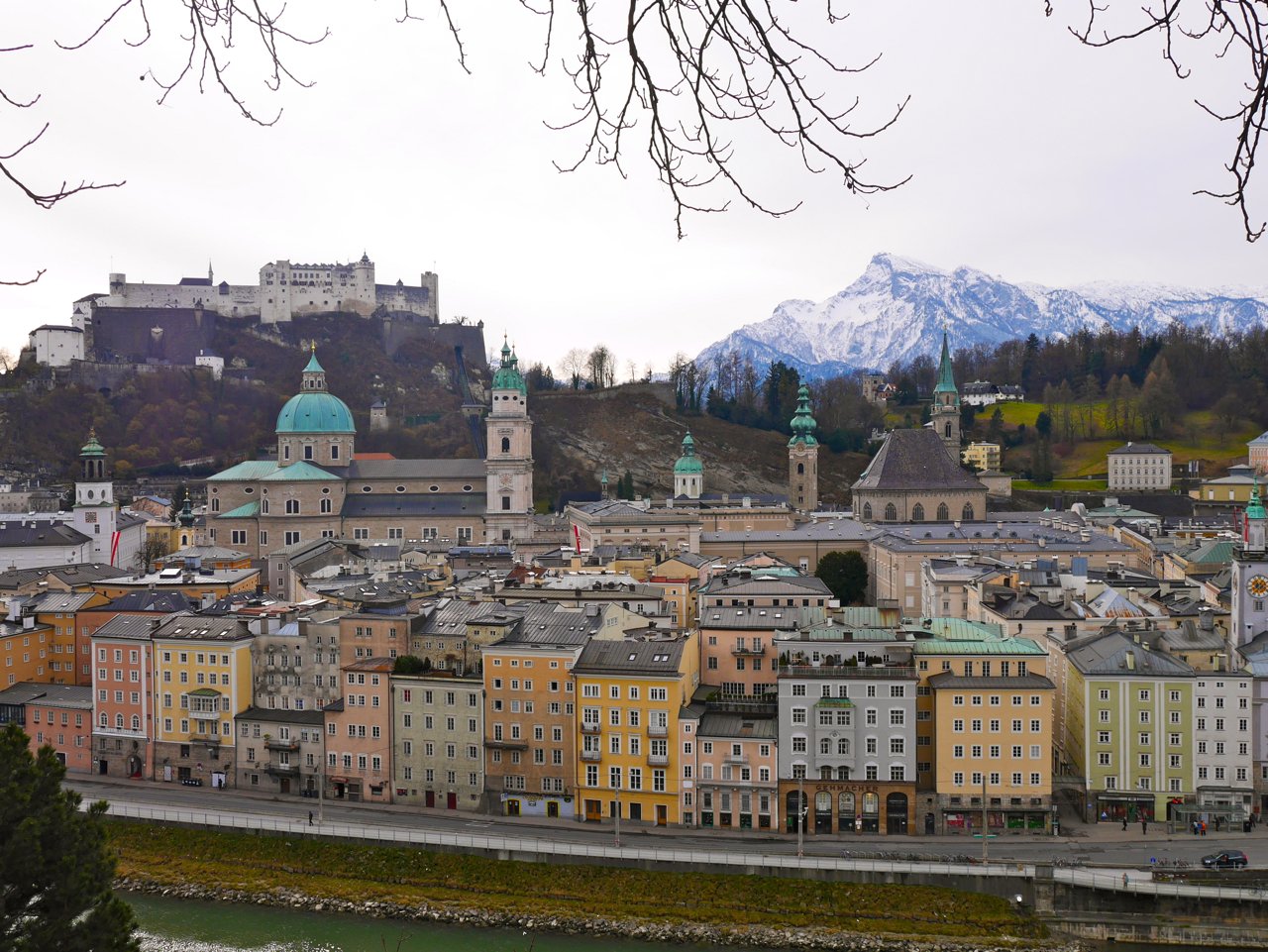 And now lets start with the day! After a delicious breakfast at Cafe Fingerlos or Cafe Wernbacher you start your day off at Mirabell Garden, and make sure you see the Pegasus Fountain, Rose Garden and Dwarves Garden, which is at its best in spring. – FLOWERPOWER!! Right next to it you will find the Schloss Mirabell.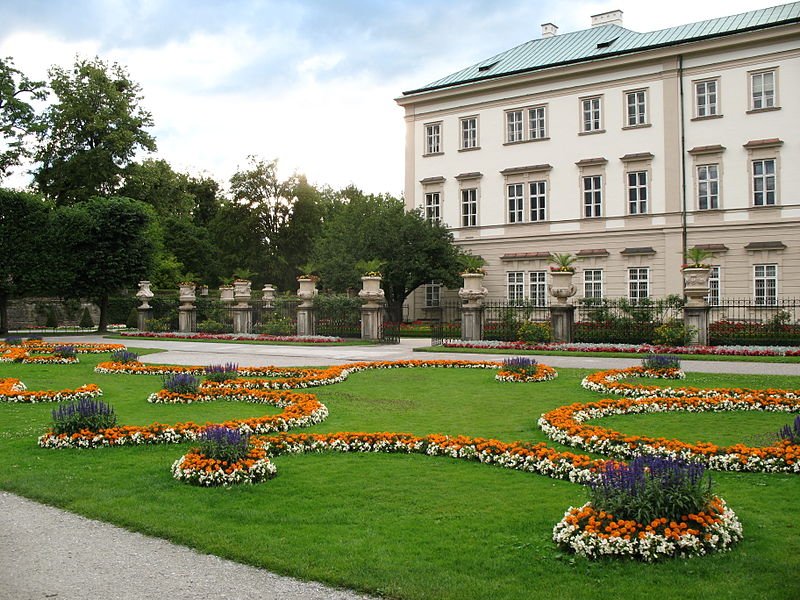 Afterwards you cross the Markartsteg, where a lot of love-locks from all over the world are fixed and you can get a first glimpse at the Hohensalzburg Fortress.
Once you have grossed the river Salzach, go up (or take the lift) to Mönchsberg and spoil yourself with a coffee and cake at M32. Here also the Museum of modern Arts is located. From here you can enjoy an easy, beautiful walk to Fortress Hohensalzburg and visit the Cathedral and the Franciscan Church.
Ready for Lunch? I would recommend you to look for a restaurant near Getreidegasse so you can then move on with the tour easily. Or you go with a little snack and save your hunger for the dinner. Directly located in Getreidegasse you will find the birth house of Wolfgang Amadeus Mozart. After that you can stroll around that old city part of Salzburg and discover the Residenzplatz and the University of Salzburg, the St. Peters Church and the Cemetery nearby.
Already near you should not miss out on the Salzburger Mozartkugeln. They are super delicious and nice gift to bring with you for your loved ones at home. You find the original ones from Cafe Konditorei Fürst.
And in the Evening?
I guess you are ready for dinner? Whether it is a shady beer garden, a traditional coffee house or an up-and-coming cafe. Salzburg has a lot to offer when it comes to culinary and so you can choose from a wide range of restaurants and nice coffee houses. I would highly recommend you to make a reservation ahead, especially on weekends and during the touristic season. Here you can find a list of the top rated restaurants in Salzburg. When ordering, I would recommend a classical Fitatten soup (unsweetened pancakes) and Kaspressknödl (cheesdumplings) as well as the "Salzburger Nockerl". I´ve just been to the Steinlechner – Jedermann Restaurant. It has a very traditional Austrian atmosphere, prices are ok and the food is very good.
Alternatives: You could also think about having dinner at M32 and enjoy some coffee and cake at one of the more traditional cafes which are: Cafe-Konditorei Fürst, Cafe Glockspiel or even at Hotel Sacher.
If you have more time, make an excursion to Schloss Heilbrunn, the Zoo and take the Cable Car up to Untersberg!