Two months in and we are still on the road here in Morocco. We went up and down the coast, explored Moroccos coastline. And we surfed a lot. This winter was dedicated to Morocco – new landscapes, waves and a culture clash with no french spoken. This is Part 1 – the coastline.
It all started with the idea to escape winter – once more. But this time we would not fly to a far away, tropic country, but rather just cross over to another continent with a ferry – to Morocco. After the ferry ride and immigration, we drove straight to the coastline, where we stayed for the first 2 months. Four weeks of which in Imsouane.
The Weather
The heat here in Morocco is dry, not wet. We rarely felt any rain, just some dizzy days with clouds. I am torn apart by headaches sometimes, followed by deep sleep and lots of rest, some tiger balm on my sleeves, and drinking more water than ever. I miss the rain – it sounds weird but I kinda like it – also when I am in the water! I guess for Vanlife we are better off without any thought. That's why I am very thankful for the weather!
On some days we almost had 30 degrees, which actually feel like even more. When driving, I would totally recommend having an AC, as having the windows open will give you a nice sandy layer all over your things in the car.
Still, at night, once the sun has set, you want to wear something warm. The temperature drops rapidly and I wouldn´t recommend going to sleep with wet hair.
Morocco is definitely a warm country you can easily escape the European winter from. But as a Girl, I would not recommend walking around in short skirts or crop tops. But more about that later on.
The Language
My boyfriend and I both do not speak any French, which we thought was kind of a hassle. But it turned out that we could speak with our hands and feet, explaining our questions and everything else in a mixture of Spanish and English. I guess if you speak French, it will give you a deeper inside into the culture and the people that you meet on the road. The more south you go, the more likely you will need to speak French!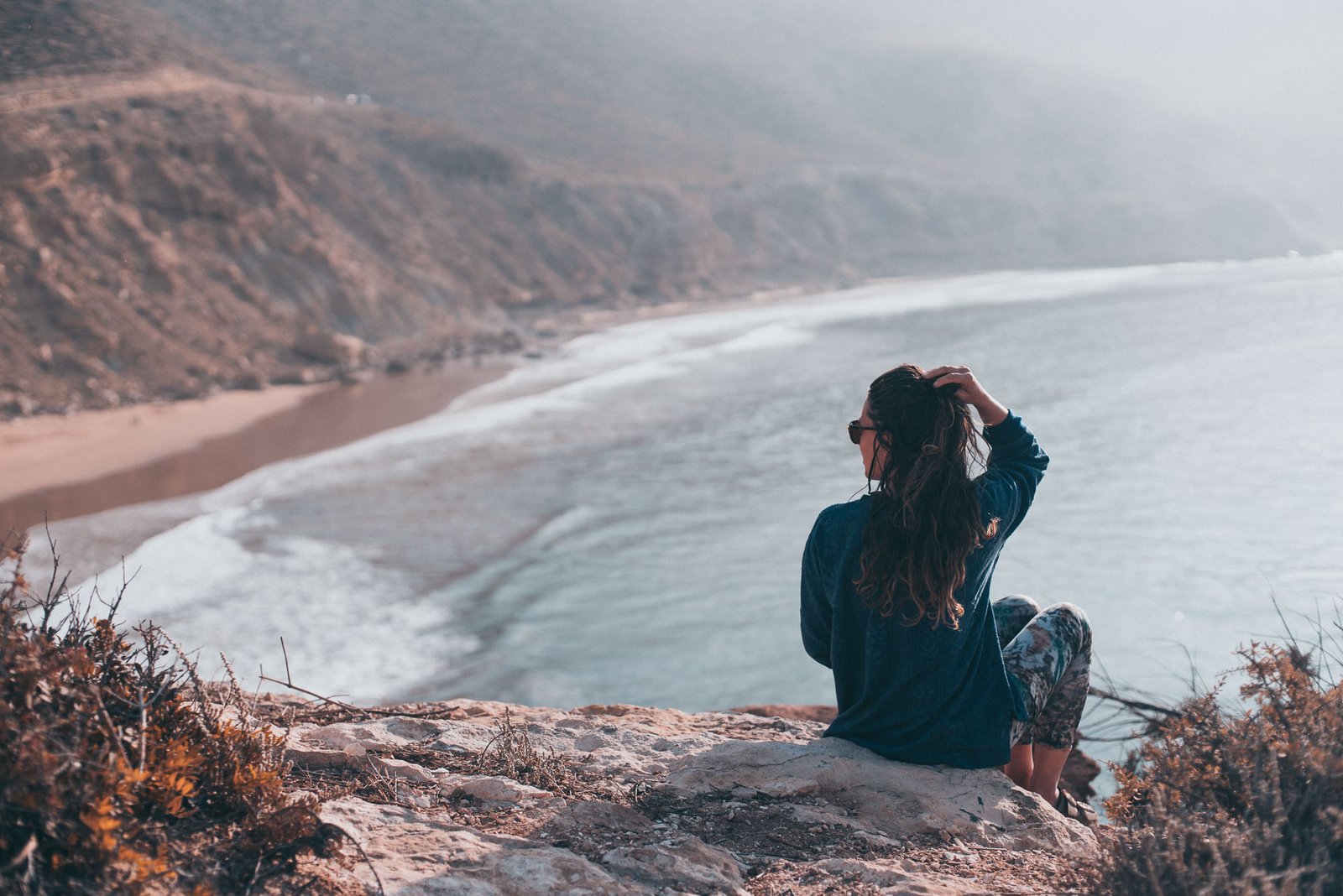 The towns we visited
First of all, I would highly recommend you to have your own car. It´s easy to drive in Morocco. The roads are quite good and unless you don´t want to go offroad you do not necessarily need a 4×4. Following I will give you a little overview of the towns that we visited and stayed at, starting from North to south.
Andi is giving you a little insight into the surf we had in Morocco as he has been in the water more often, than I. Please note, that we did not surf all of the spots in Morocco, not even stopped in every town, but the ones noted below are the ones we actually spend time in the water.
Sidi Kaouki
Sidi Kaouki was our very first stop in Morocco and I simply loved it there. A small town with a Moroccan flair, still far away from being a tourist hot spot. The Camping is nice, but there is also an opportunity to park just right at the very south end of the bay. Everything is reachable by walking and there are shops for food and board rentals.
The surf in Sidi Kaouki: The Beach offers several opportunities for beginners, and there is some reef in the north and at the southern end where the river mouth is. We were lucky with the wind but can get quite windy there, therefore also famous for kiting.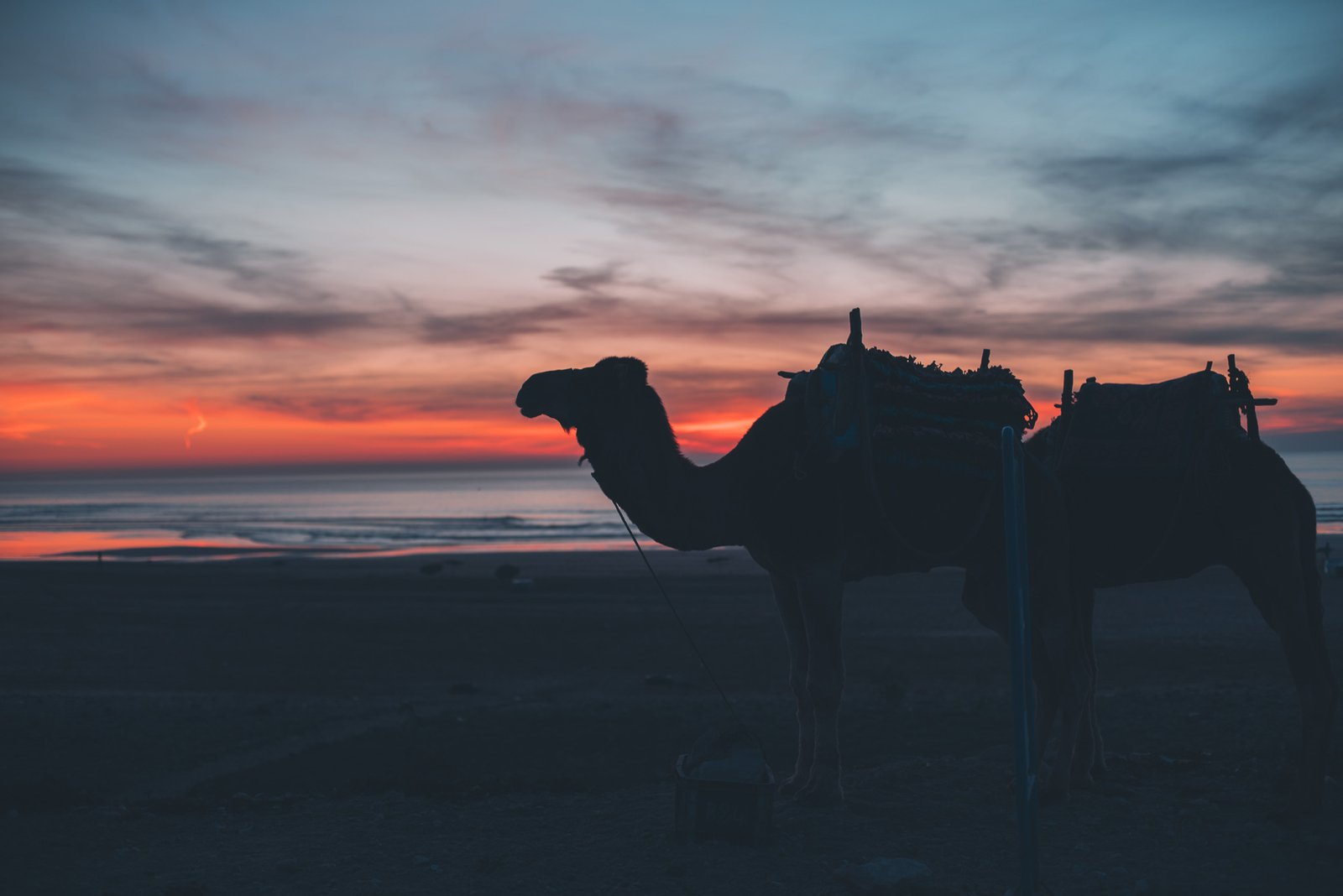 Imsouane
All details in my recent blog post about this little beautiful town.
Desert Point / Taghazout
This is where we came across six little puppies and stayed for a couple of nights. Desert Point actually is a surf break so this is no town, city, or village. It is simply a break where there is a possibility to stay with your camper as well. I still enjoyed it, as I like it to have some quietness.
The surf at Desert Point: A bit north of Taghazout, a nice righthander comes up when there is more than 1,5m west swell or a huge north swell. Parking and camping on the spot are now blocked by the police, but there is either still a narrow street to the spot or just use the place next to the small beach. (Couple of meters north) Parking and camping there, in between the trees is no problem there. 3 min walk to the break.
Taghazout: We did not hear anything good from the water in that area and also it is said to be very touristy already. This is why we agreed on skipping that area. If you are looking for a place that is more western already and more lively, Taghazout is probably your thing. If you are more into the up-and-coming places, you should definitely focus on other spots.
Sidi R´bat
One of the things that Sidi Rabat is famous for is the fisherman living right in front of the fishing spot – in their own little caves. Additionally, there is a natural park close by, right at a big river. We went for a little walk there as well, once more surprised by all the oases that randomly pop up out of seemingly nowhere.
Mirhleft
I heard a lot of nice things about Mirhleft, so I knew I wanted to stop for sure. We stayed at the beach at the south end of the town. And never really explored the village itself, which I am a little bit sad about now. As it´s one of the smaller ones, I liked it there a lot, although the parking guy was asking for a ridiculous amount of money. Mostly I liked it, because we met another Vanlife couple, that we got to know up in Spain already.
The surf in Mirhleft: Some not so friendly locals at the outside peak, but a nice shortboard wave close to shore. Short but powerful. Take care about the current exiting or entering the water, it will pull you in the direction of some rocks.
Lagzira
Lagzira, located just a short ride north of Sidi Ifni, was definitely one of my favorite spots. Probably because it is such a small village and its not busy at all. The houses are built right into the stones overlooking the ocean. Parking is possible just over the famous rock and it´s a beautiful spot for having a sunset walk. We did not surf there at all.
Sidi Ifni: We only surfed the harbor left when a big swell hit the coastline. The wave in there is well protected, possible for Long- and Shortboard action. Quite a long paddle to the peak. Parking and camping are possible right on the beach at the harbor. It´s a little drive from Sidi Ifni town, so make your shopping first.
The South
At the beginning of February, we made our way down to Tan-Tan Plage, to start there and slowly come back up again, as I would be teaching Yoga again at the end of February in Imsouane.
With just one night top over we drove all the way down to El Ouatia.
Tan Tan Plage – El Ouatia
The little town does not seem too busy, but we heard that it is full of Moroccans during summer. There is a beach promenade with restaurants and a couple of hotels and camping places. We loved the Sfenj that we never found before but had already heard of. It looks a little bit like a doughnut, but simply is dough fried in oil, sometimes served with sugar or also without, as you prefer. Take care, they are addictive!
Sometimes we just randomly parked somewhere close to the endless cliffs and one day a fisherman just stopped and be bought the freshest fish off of him. Also, we collected some muscles and prepared them ourselves, which took us forever, but we felt so proud of ourselves! The seafood is amazing here and we enjoyed the emptiness and loneliness of the spots we parked at.
The Surf South
Not many surfers go down so far, so empty lineups are quite common. The downside of it: Youßve got to explore yourself. observe the spot, figure out the best tide and swell … The Coastline provides several good surf spots. Access most only over unnamed dirt roads. Here you´ll find the real surf adventure!
So what is different here, south of the touristy areas? Still, there are a lot of old people traveling in their huge caravans – mostly staying at one of the camping and playing betcha. They have come here for years, escaping the winter – same as we do. But still, I felt, that there is a difference here in the way people approached us.
The fisherman who sold us the freshly caught one alive was not interested in ripping us off. There was no one else in the water. Andi was surfing secret spots all by himself. There was no hassle with any parking sheriffs. Thinking back it was so much more to explore, than here, where the best spots are full of surf schools, hostels, and other vanlifers. Because let´s be honest, Morocco is not a secret anymore.
We only went down to Tan Tan Plage, and a little bit more south, where we explored for ourselves. From talking to others, I would definitely consider doing way more down, maybe even heading down to Senegal one day!
Travel Morocco as a Girl
To be honest with you, I haven´t heard too many good stories from solo traveling girls in Marokko so far. I am with my boyfriend which is a huge advantage, that I do not want to miss. We kinda go off the beaten track part of the time, staying away from the most touristy areas, which I guess that´s an advantage as well. The more touristy it gets, the more I have the feeling you get approached as a girl. I spoke to a couple of other women and we all agreed that it´s just a lot easier when you wear long pants and cover your shoulders as well.
In the end, it all goes down to how confident you are – and being honest with myself, I am sometimes easily intimidated by people. As I wanna go back to India – maybe even this year – I am working on that though. I am still thinking if I will be traveling to India by myself or maybe find a travel buddy – we will see about that!
Let me know if you have any experiences as a solo traveling girl in Morocco or India! I would love to hear your story!
All credit for the pictures goes to Andreas Weiss Photography.