The southern tip of Spain with its vibrating towns such as El Palmar and Tarifa, is the windsurf Mekka and also offers some waves in winter. With Sevilla and Cadiz close by, the coastline has everything you need. Sun, beach, city-life and the laid back Spanish culture.
After moving into our Campervan on the 1st of December we spent some more time in the Algarve, Portugal. Soon the swell picked up and the weather got colder as well. We knew, that we wanted to spend some time at the south of Spain, Andalusia before heading over to Morocco in January.
Spain in Winter you might wonder? In the Van? Well, it turned out pretty nice and warm during the day. Shorts weather! During the night it was alright as well. As we met up with some other Vanlifers for Christmas and heard that the waves were good there at the moment, we went directly to El Palmar.
El Pamar
El Palmar is a wide-spread beachfront town. There are surf camps and -schools, shops, cafes, and restaurants. Also, there is a little Pescadería "Lumi" just across a small supermarket, where we bought fresh fish, caught up here in the bay. Freshwater can be filled up for free (!!) right behind the Cantina AAVV SANTO DOMINGO DE LA CALZADA.
We simply stayed at the parking in front of the official camping, as this one was closed anyway. Generally, the town seemed quiet, which is fair enough as it was off season! The cafes and restaurants were still open, and it was busier around the holidays.
Everyone is super easy there and we had a great time. The surf wasn´t to good for me, as there is a strong current and the waves were simply crashing in from every direction. Also, it can get quite crowded during holidays and on weekends.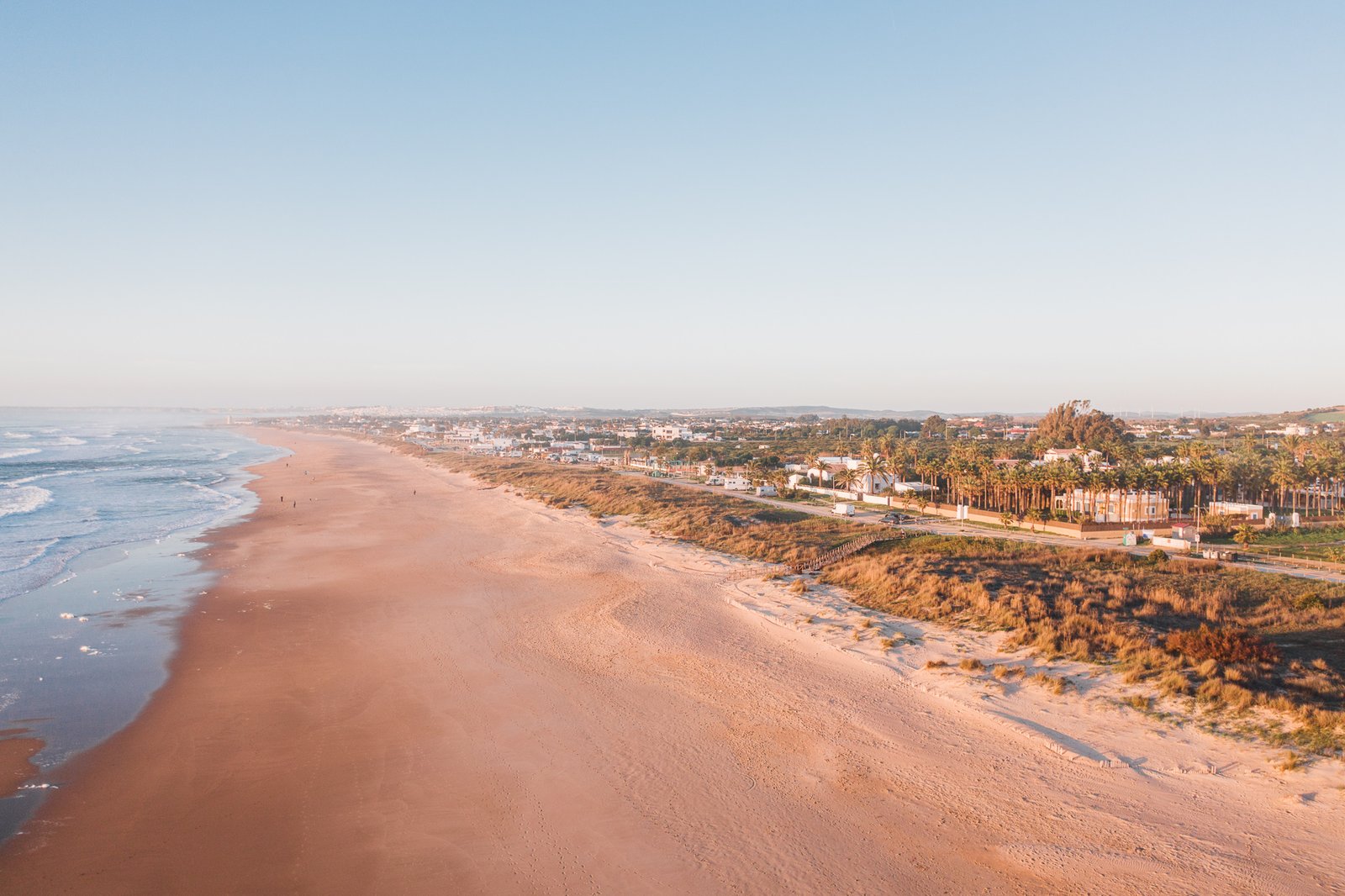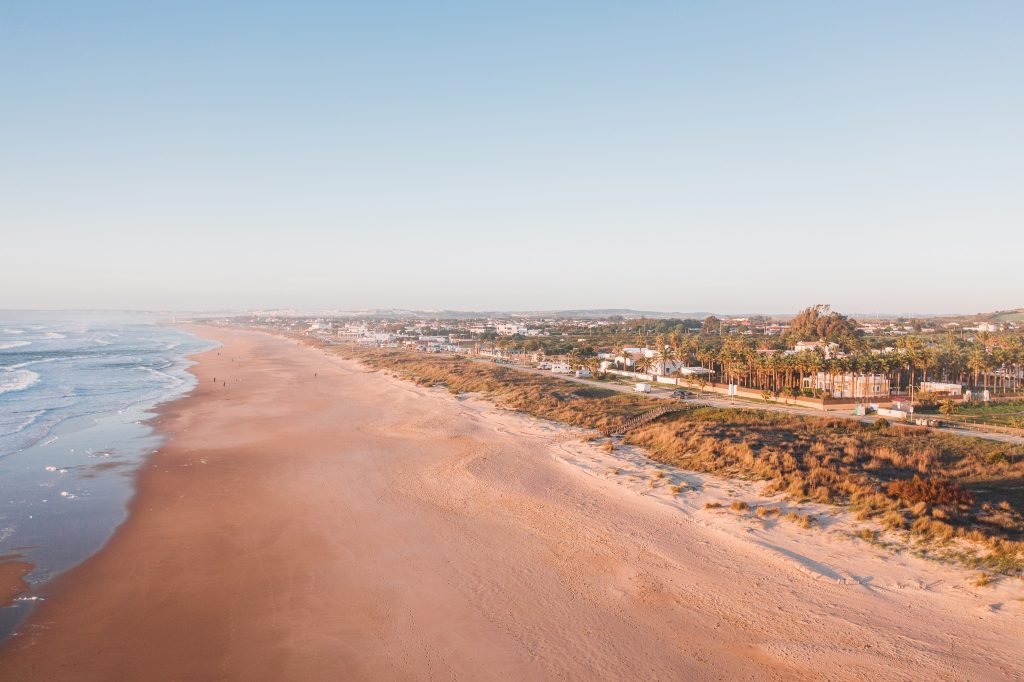 Los Caños de Meca
The first day we arrived in Spain, we went down, just one beach south of El Palmar, right after the lighthouse. to Los Caños de Meca. Here we got super lucky.
Immediately we got our boards and hopped in for one of the best surfs I ever had. The beach has several peaks, we went to one closer to the lighthouse. The wave was quite big for me but super fat. Andi and I switched around with my 6´4 fat egg and the 9´6 longboard and had so much fun. The downside is, that as Carlos explained, there are no jobs in winter, that´s why he takes care of the parking spot … and asks for money. Also, you can´t stay at the normal parking during nighttime. The Campsites are all closed in winter. Just one fancy, expensive one was open. So we drove back to El Palmar for the night. This surf spot needs some swell to work, as it is located behind a spit of land.
To be physically and mentally ready for your surftrips come check out my Yoga for Surfers Online Course, which targets exactly the body parts that are needed for surf. Moreover some breathwork classes and meditation sessions are included.
We also went for a little walk at the lighthouse and the sand dunes there, which are beautiful! Later we heard, that the bar "las dunas offers campers to stay during the night as well, for a little fee of 3,- Euros.
Cadiz & Sevilla
A day in Cadiz will be featured in another blog post. Some more details about a day in Sevilla will follow in as well!
Bolonia
For the last week of the year, we decided to go even more south to discover the area and see the famous sand dunes in Bolonia. I loved, that there was basically no one around when we went up a dirt road to find the lighthouse (what we never did). So we ended up cooking our lunch up there and enjoy the stunning view down to the bay of Bolonia.
Once we were down at the parking, right in front of the beach, which was for free as well, we went to explore even more and were overwhelmed by the sand dune that seems to overlap the woods right behind it. This little bay is definitely worth a stopover!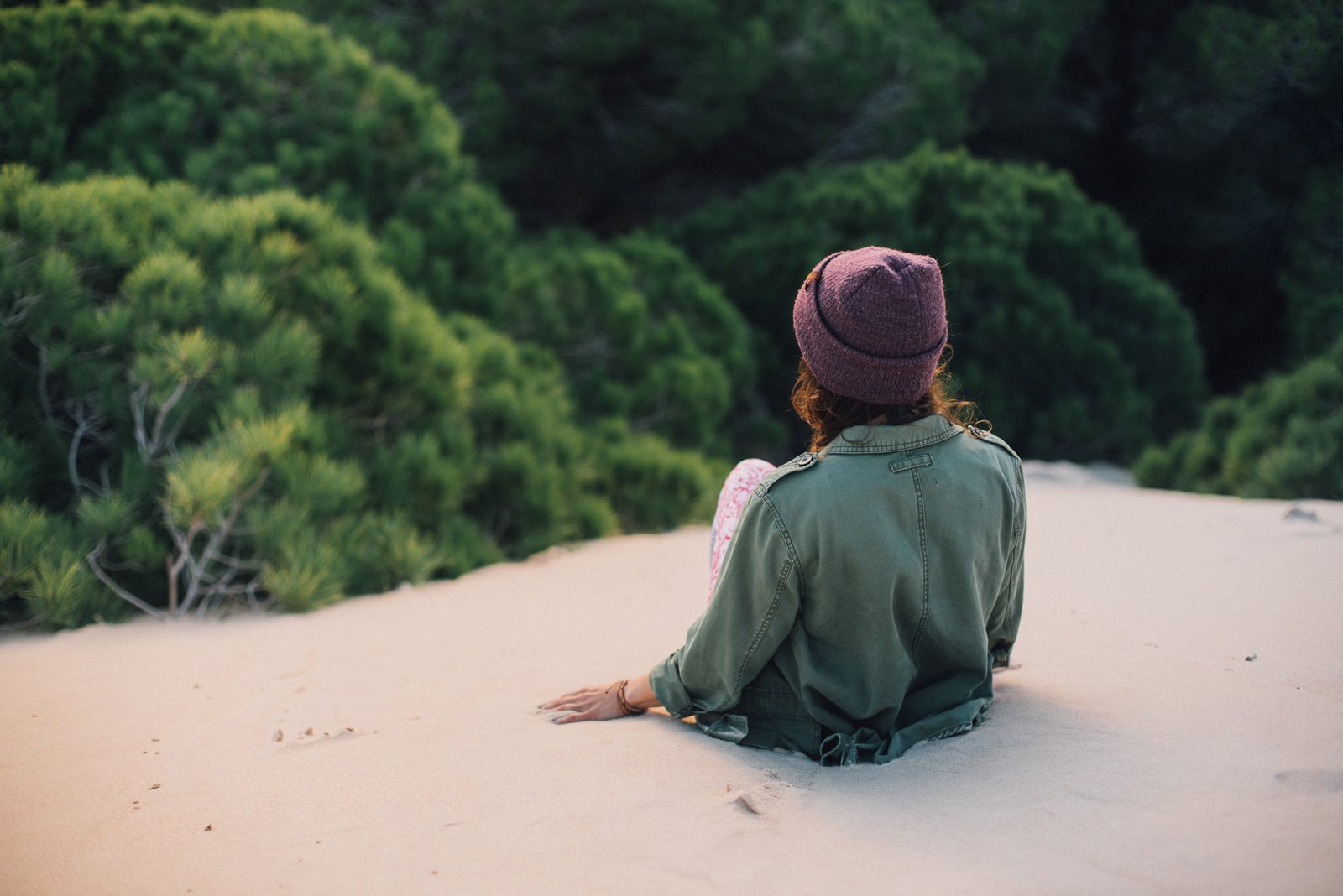 Tarifa
Last, but now least, we ended up spending new years as well as some days of work in Tarifa. The town itself is beautiful with all its little, hidden streets down in the old town. We experienced the beach for what it is known: windy. Although there were some waves breaking, the surf was probably better with a kite. Still, we had a good time there and it is interesting to see all the individual campers gathering there in the wish for some summer in the midst of the winter. One day we even woke up as there were some cows strolling around the beach with their calves, which was just lovely.
The place to be
All in all, I was surprised by how warm it was here in Europe, during December! In average we had around 18 degrees during the day, which went down to 10 during the night. With good isolation in the Van, that is absolutely doable without any heating.
On our way up, after Morocco, we will be coming back to some of the places and I am excited to see them during spring.
All pictures are taken by Andreas Weiss.