Small white houses and lovely little gardens right next to the sea where huge cruise ships stop to show the traveler the traditional Norwegian flair. This is Stavanger. This is In my last blog entry I already showed you the beautiful Lysefiord, after we arrived back at the harbor we took a walk through the old City of Stavanger, where I not only bought myself a cosy grey cape with the typical Norwegian patterns but also a bandeau with fleece inside, which I am looking forward to wear this winter! 🙂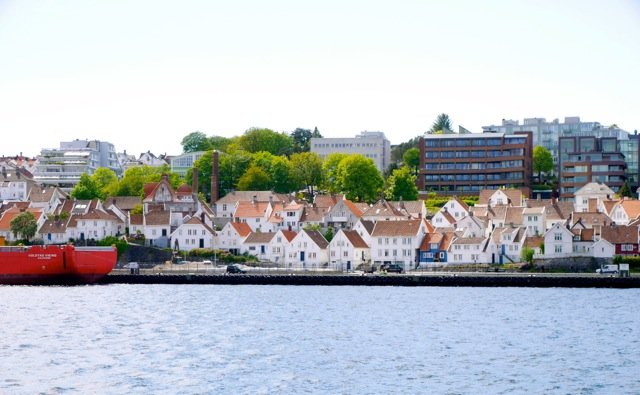 In the old part of Stavanger 173 houses – made out of wood and painted white all over – are preserved in their original condition and kept alive by their inhabitants with a lot of love. Built in the late 17th and early 18th century all homes must structurally not be changed. The district is filled with an inimitable flair and truly reflects the traditional norwegian style. A stroll though this part of scavenger with its narrow cobblestone streets where there are no cars is a must for every visitor.
Generally said, to me Norway seems quite expensive (compared to other countries), the food is great and people are very friendly. I am looking forward to get to know the north of Europe a little bit better soon!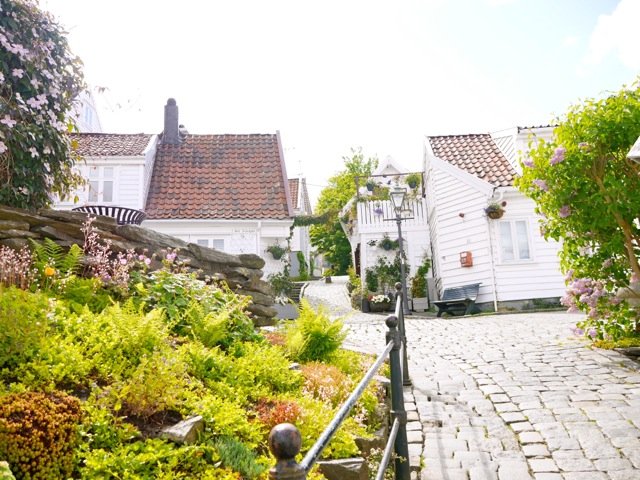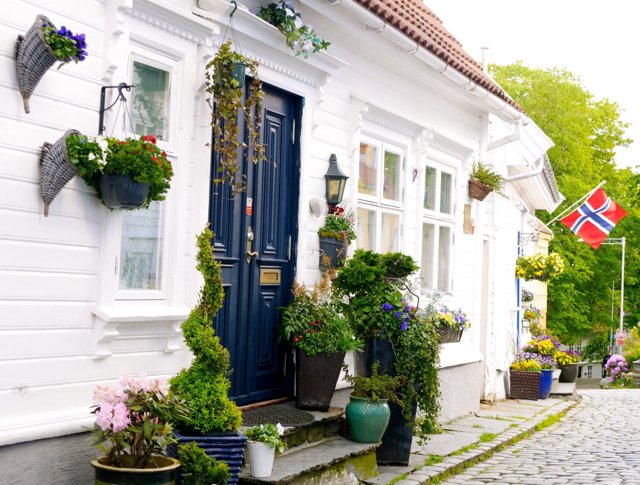 But what else are the northern countries are well-known for? That the sun almost never goes down in summer and is hardly seen in winter. Therefor my hotel room was equipped with heavy curtains, completely light-tight. When we went home from dinner, the sun seemed to TRY to go to sleep down by the sea, but never really made it. Once we went out and at 4am in the morning – it was still not dark outside! Moreover you do not recognize the end of the day, as it is still as light as at noon in the evening. In Winter however it is the other way round. Here are some pictures I took at midnight: (!!)
Although I told you in my last entry, that summer MAY BE the best time to visit Norway, I will definitely come back in Winter to see the famous northern lights and take a sleigh ride! When and where at Norway have you been? What should I do when I comeback? Feel free to leave your thoughts