When I got off the bus in Mirissa I somehow had the feeling that I would change my reservation and leave this place immediately as it was way more touristic than I expected it to be. After one night in my dorm room at the Hangover Hostel I decided to at least give it a try, and to make some plans what to do nearby.
At 11am the next day I finally was half way ready (my phone was broken so I had no alarm and slept like a baby until 9am haha) and took the bus to Matara where I changed busses and went on to the most southern part of Sri Lanka, Dondra, where a Lighthouse is situated. The Lighthouse can easily be reached by foot from the bus station. So don't let yourself convince to take a tuctuc! Small signs lead you the way, and the walk though this lovely streets are definitely worth it. Marie, who joined me for that trip, and I stopped at a post office on the way where we chatted with the women working there and even got a glimpse of the small house.
We reached the small beach which leads to the lighthouse, after a slow 20 minutes walk. There was no one there exempt from a Sri Larkin family. As so many other beaches in Sri Lanka, it was just unbelievable. The Lighthouse is one of the fewer things that survived the Tsunami and marks the most southern part of Sri Lanka.  In between this place and the Antarctic, there is only water.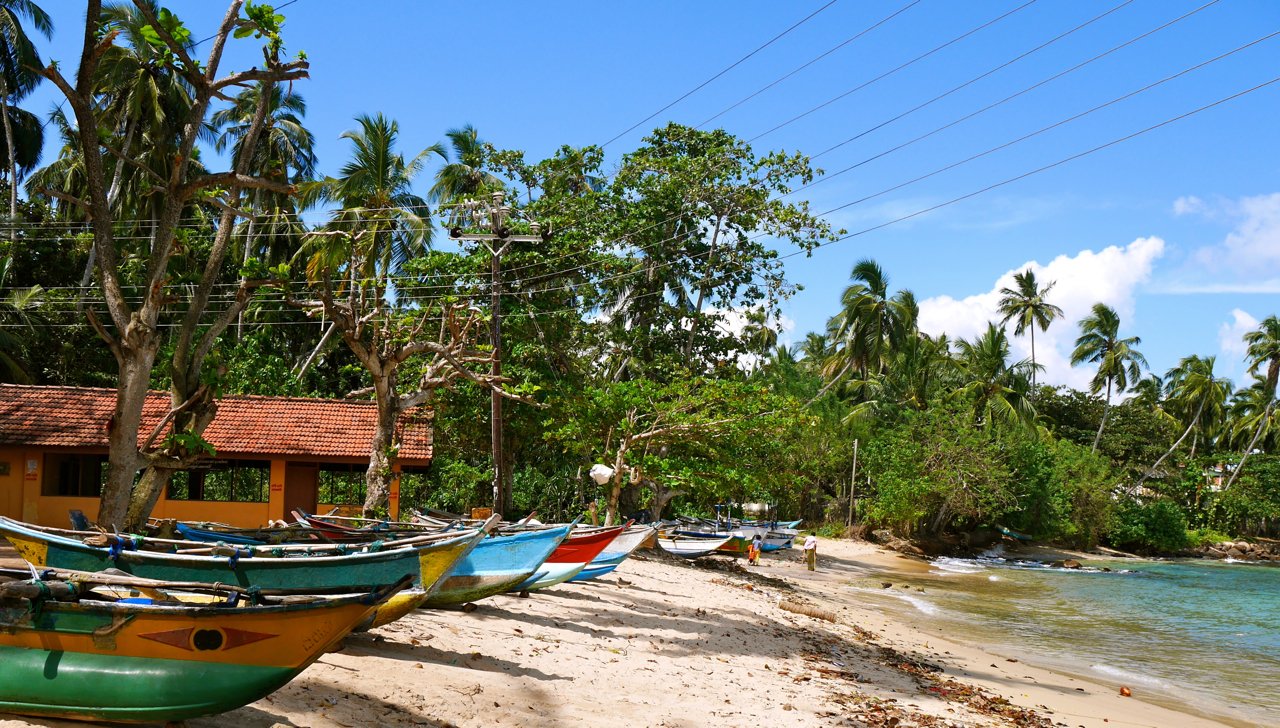 The lighthouse guard wanted 500 Roupies from each of us to be allowed to go on top, but we knew that this was way too much. Again, it is not my goal to pay for anything, but I just don't get it why I should pay way too much, only some think "all tourists are rich" guys this is JUST NOT TRUE! Finally, we promised not to tell anyone how much we paid (in case you really wanna know write me a mail) The view is so worth all the steps and it is interesting to see, that there are still people working in the lighthouse. With a hight of 49 meters, it guarantees a beautiful view to the coast and the little beaches in Sri Lanka.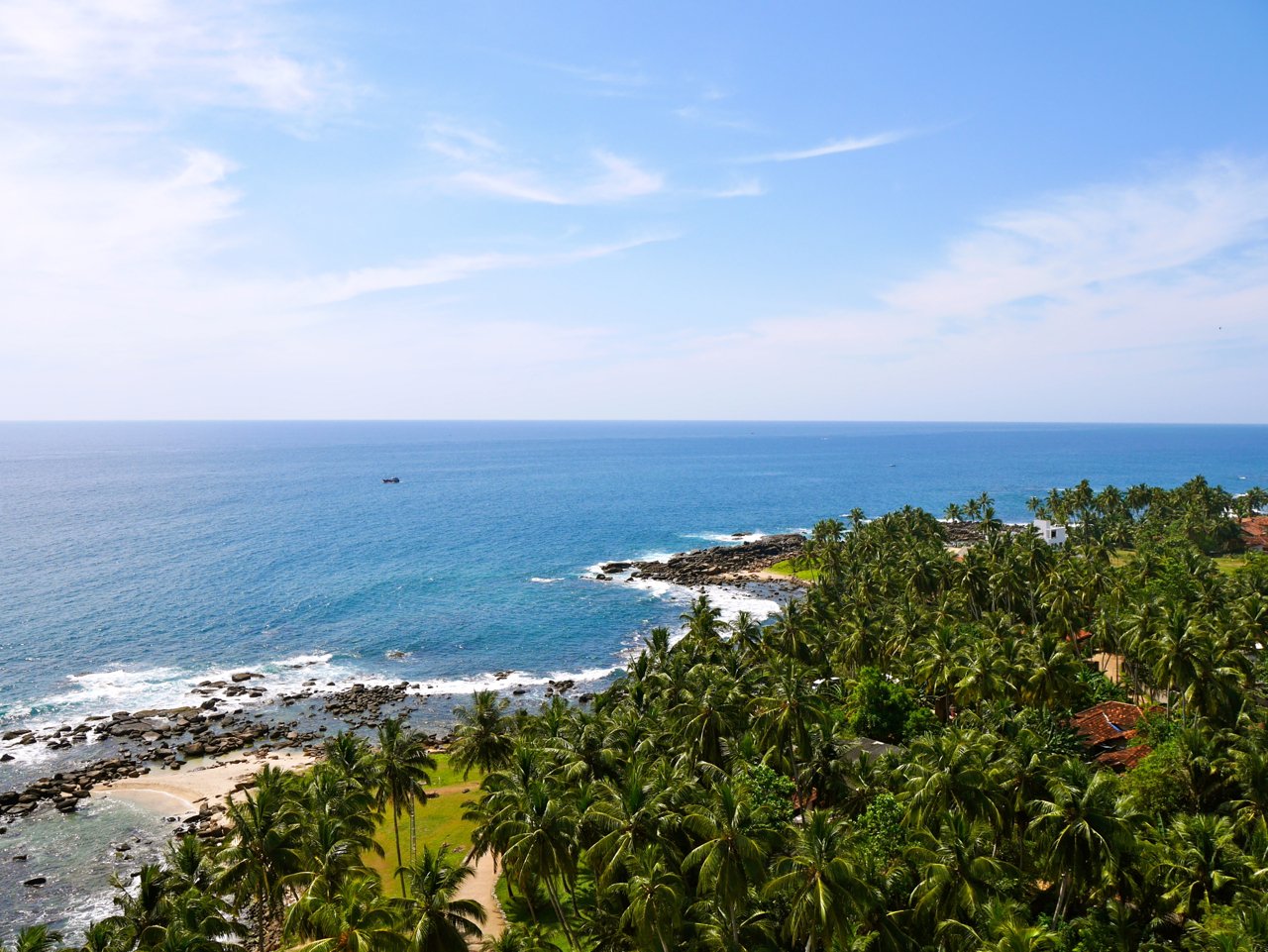 After we got back to the village I was thinking about going even more south to see Tallala beach, but I just did not feel that good and so went back to Mirissa. BUT I would highly recommend you to see that beach. Others I met told me it is: "beautiful and calm, small and picturesque, a beach for both, couples and surfing, worth seeing with nice surf spots nearby" So go for it!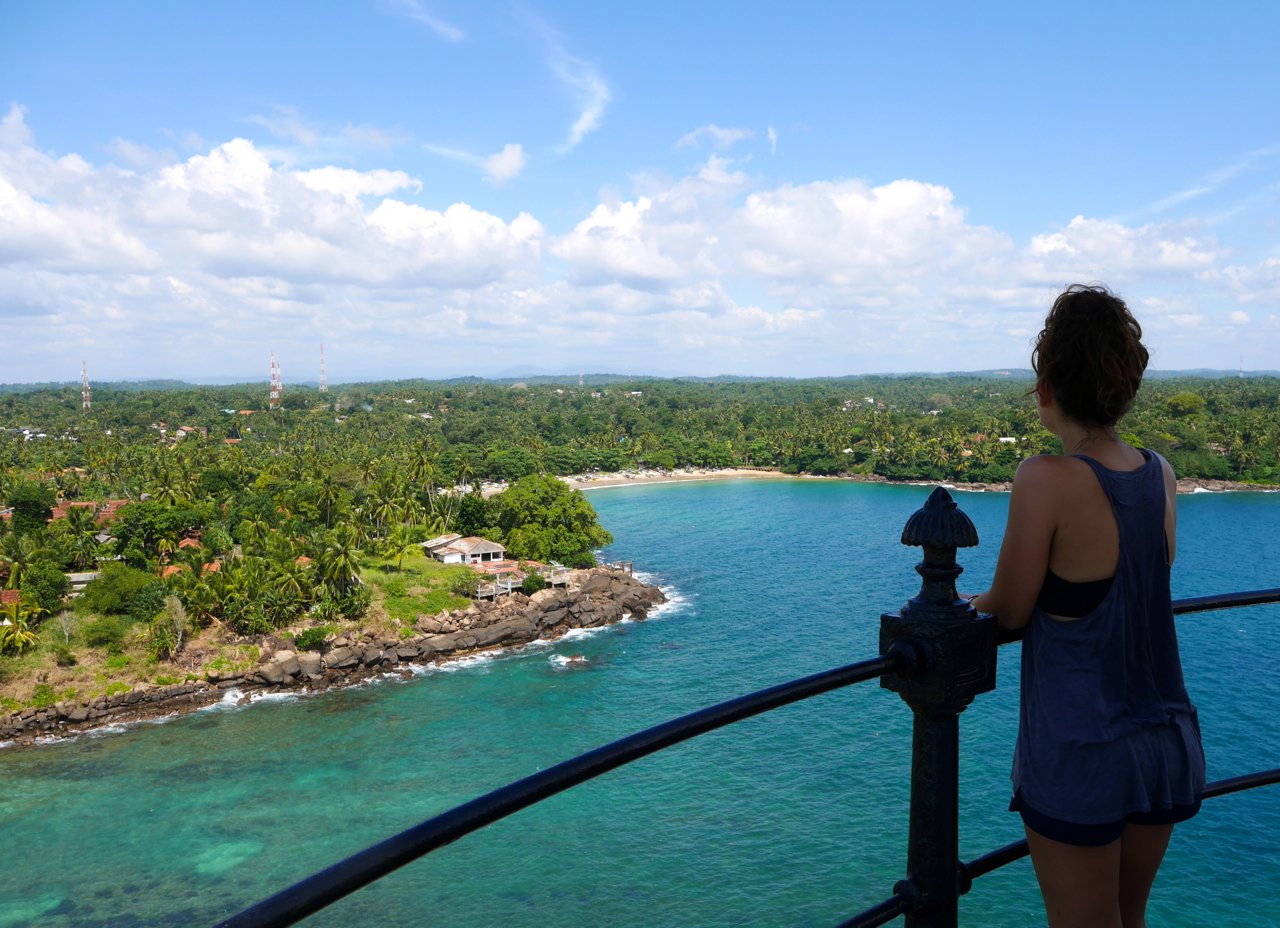 Moreover, there is a temple in Dondra, the Uthpalawanna Sri Vishnu Devalaya.
When changing bus in Matara you can also visit the lovely little Matara Paravi Duwa Temple which is located on a small island. It is possible to walk all around the temple and you will have a fantastic view to the coast. There is no real "entry fee" but a donation will be asked.
Some more facts: The Bus to Matara takes approx. 20 minutes and will cost you 20 Rupies. The bus to Dondra takes only 10 minutes and they will charge 15 Rupies for this drive. Driving back you will, of course, have to pay again. 😉
What are your tips for the south of Sri Lanka? I know that there is so much more to see and would love to read your tips!