When I started planning my trip to Sri Lanka the idea of doing an Ayuvedic treatment never really left my mind and a when collegue of mine recommended a Ayuvedic Guesthouse, which is so much more than that, the idea grow, but still I knew that it might not fit into my budget, as I already spoiled myself with a week in a fancy surfcamp. But when reading about the One World Foundation I then decided to stay for 2 nights. What convinced me though? It was the idea behind OWF. 
The One World Foundation is more than just a guesthouse that offers Ayuvedic treatment. It is also a free education school. Both, the Guesthouse as well as the free education school were founded by Kathrin Messner and her husband over 20 years ago and it was a long way to go, as Kathrin told us herself. Especially after the Tsunami and getting all approval from the government for the school, but everything worked out well.
I decided to go there while my stay in Sri Lanka for 2 nights, taking a one day treatment, just before leaving to Colombo and back home to Vienna. I thought it would be a great place to find some last inner piece before reality has me back. To sort my fears and hopes, to overthink what I have experienced within the last 3 weeks here in Sri Lanka and maybe to make a huge decision in my life, but this is another story. What also made me book the guesthouse for two nights was the fact that all the money gained from the guesthouse is given to the school, so I felt, that I actually did something good.
The School starts with pre-school and goes up to the 5th level. There are computer classes, tailoring classes, batik courses, english classes and even a photography course which is held under the program "Arts in Education" and many more courses. On my second day at the OWF Kathrin took the other guests and me to the school, where we had a look around into the different classes, had a hot tea at the cafeteria and were able to chat with the principle as well.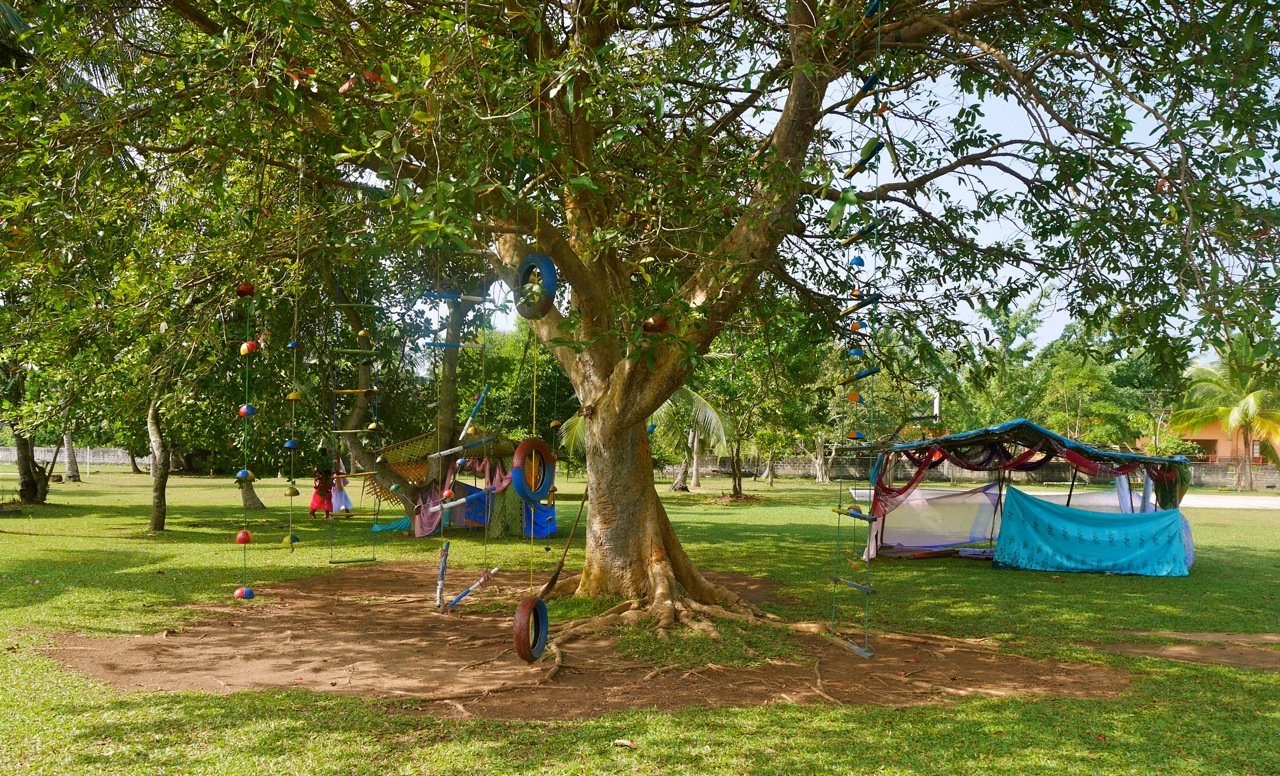 The school and the guesthouse work together as a space of so much energy. So much good energy that infects you immediately. That makes you feel so much better.
When I arrived at the guesthouse I was welcomed warmly and although I arrived very early I was able to bring my stuff into the room immediately. What I enjoyed a lot was the fact that lunch and dinner were taken by all the guests together, after a bell ring people gather at a big table. You always had someone to chat with and everyone was open to get to know the other. Although I was by far the youngest person there I never felt out of place. I even enjoyed having deep conversations with some of the other guests.
A lot of people come back to this place every year and the ones I met told me, that the stuff hasn't changed a lot within the years, which also speaks for the people working there, who, by the way, do a fantastic job. No matter if it is the cook, the service, the Ayuvedic treatments or the securities. All of them are friendly and helpful. The Managerin finished the free education school herself and grew into her role perfectly. The area has also a individual entrance to the beach, a pool and a wide and very beautiful garden.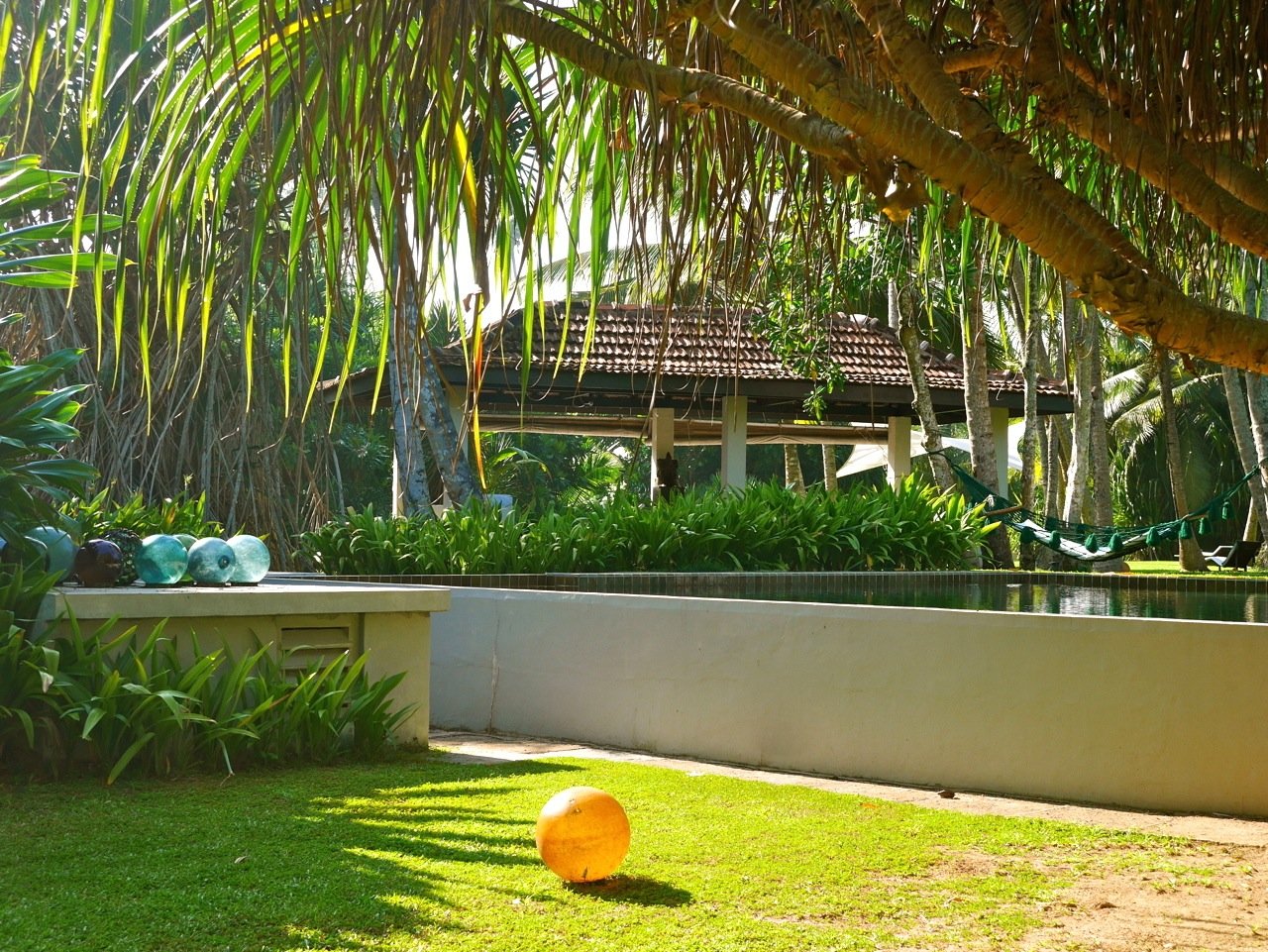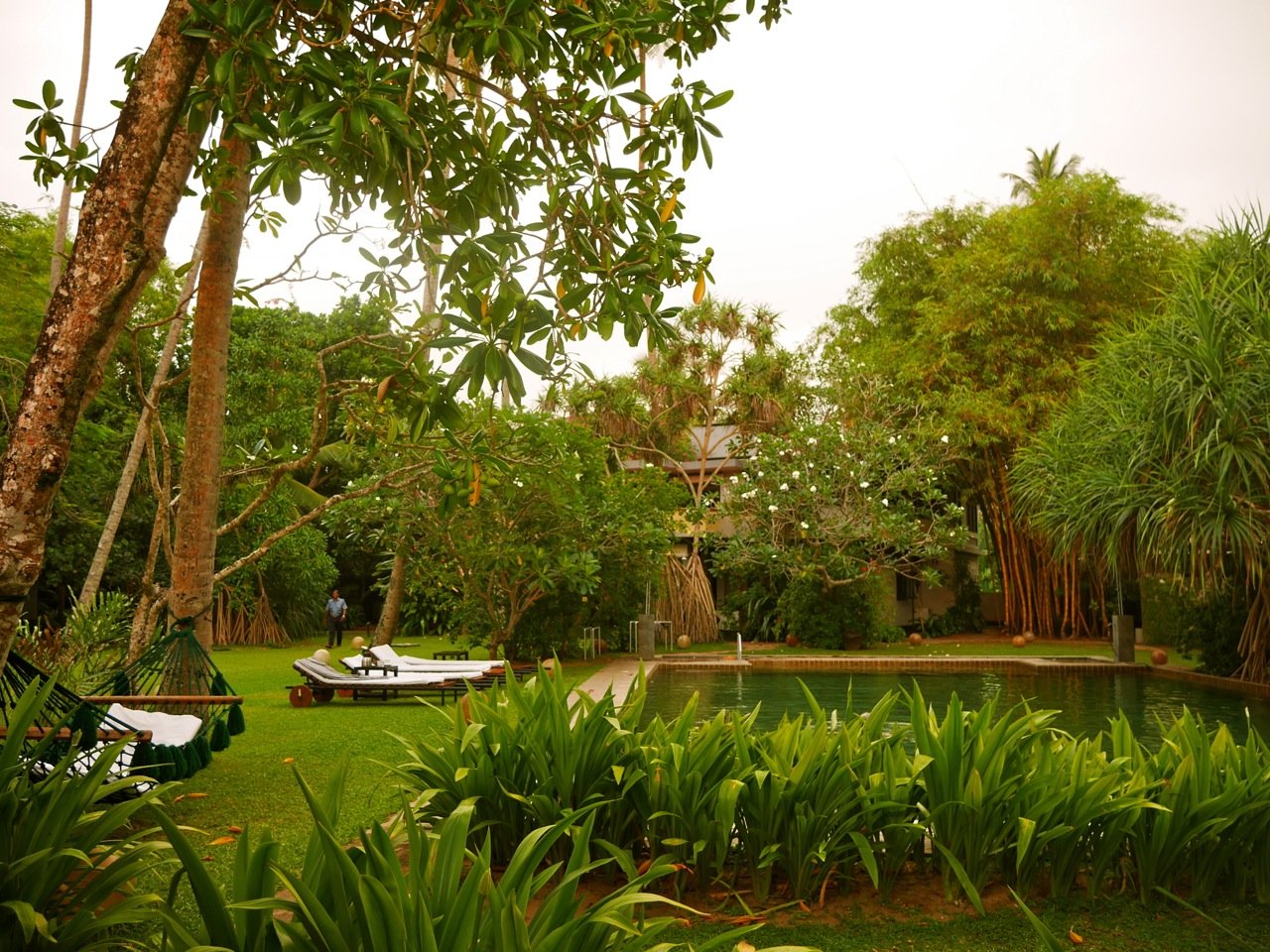 One of my evenings I took the time to read the "Artists in Residence" Guestbook and loved the individuality of each and every entry. Kathrin also told me, that there are a lot of artists and primarily writers coming back again and again for gaining new ideas and writing their books or stories. I too truly believe that the OWF is a place of inspiration. Inspiration in whatever way you wanna see it. It was a relaxing and enjoyable time there. For those who are interested in doing volunteer work, Kathrin is usually taking 2 people for approx. 6 month to help at the School by teaching English.
Last but not least: yes I did a one day Ayuvedic treatment and it was good, but no, I did not buy the "golden powder" what is said to help you to have a longer and more healthy live. Did you ever try Ayuveda and the golden powder? what are your experiences?