Lapoint – one of the bigger surf camp chains (if you want to call it like this) offers a unique surf experience in Ahangama, Sri Lanka. (+ in Bali, Costa Rica, Morocco, Portugal, and Norway – WOW!) As I myself like to read reviews before booking an accommodation – especially when speaking of a surf camp where so many different factors are important – here is mine from my one-week stay at the Beach Villa at the Lapoint in Sri Lanka.
Let's start with the things I found very well and I will then give you a short overview of what could be improved/I did not find to be that good
The accommodation is exclusive, the rooms are very clean – including Air Condition – and the bathrooms are super fancy. The rooms are big, so don't bother about not having enough space. My personal tip: If you are staying in a dorm at the Beach Villa, ask for a bed in the room upstairs – so you have a terrace as well. Both, the Beach as well as the Garden Villa have a pool, an open living room as well as a TV to watch surf movies and you can connect your own music to the loudspeakers.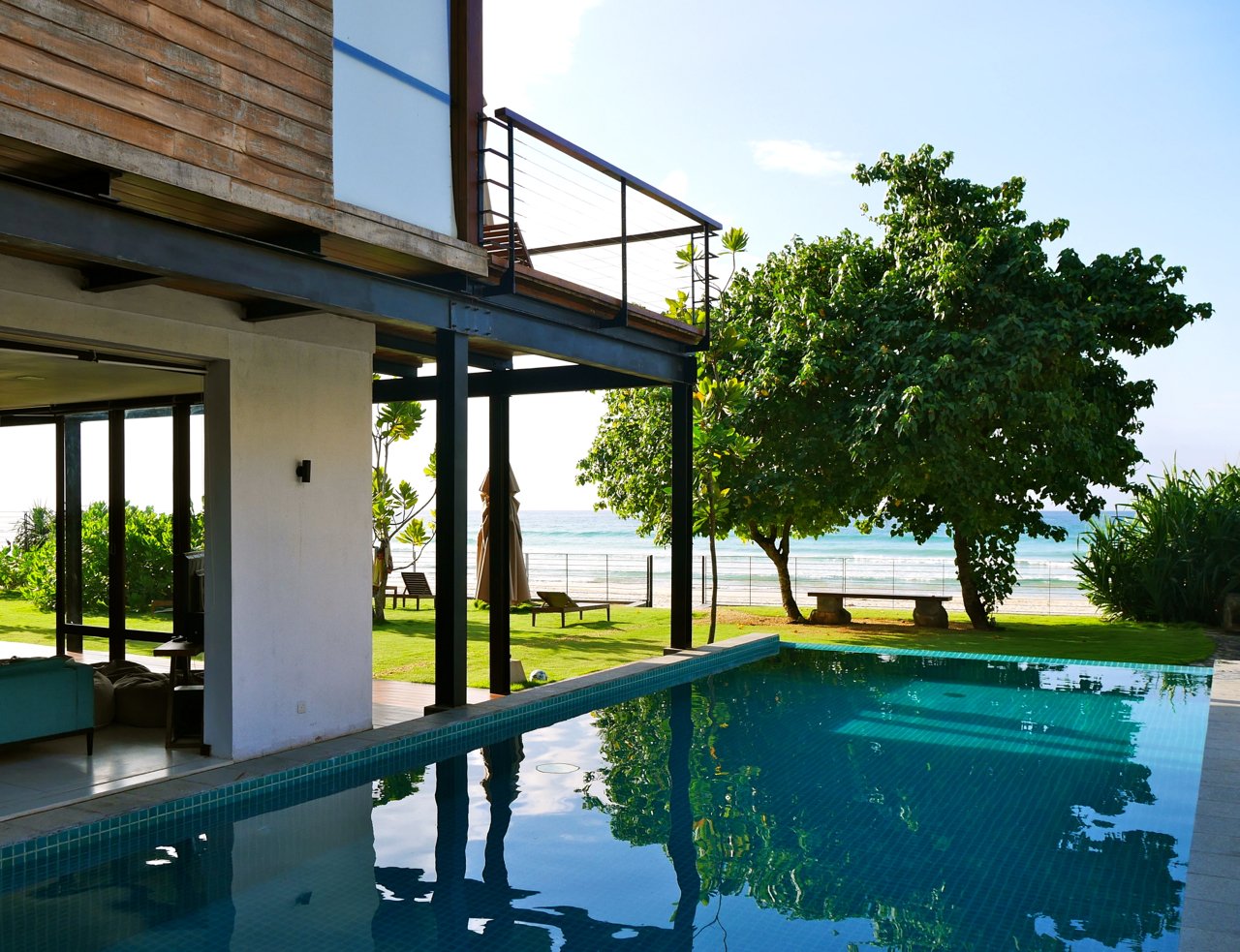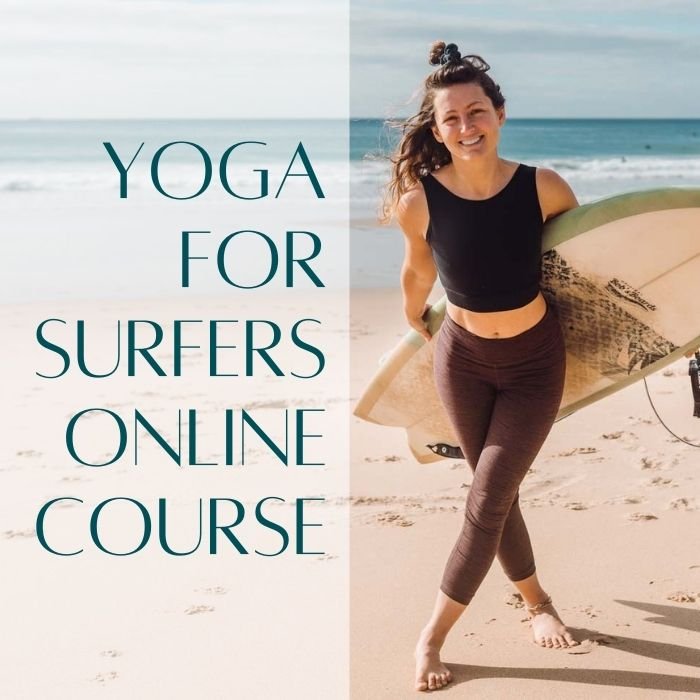 The Food/Drinks: Breakfast (every day) and Dinner (5 out of 7 nights) are included. It was so good!!! For Dinner, three courses are served: Soup, main, and something sweet afterward. For breakfast, various options are given at a buffet. The coffee is very bad, but it is quite hard to find a good coffee in Sri Lanka anyhow, the tea is good and there is fruit juice as well. Fresh fruits, pancakes, Sri Lankan specialties, … soooo good! What else should I say? YOu can sign up for Lunch, which you have to pay extra and which is, in my opinion, and compared to the other Sri Lankan prices I experienced, very expensive. Also, Coffee and Smoothies during the day can be ordered extra.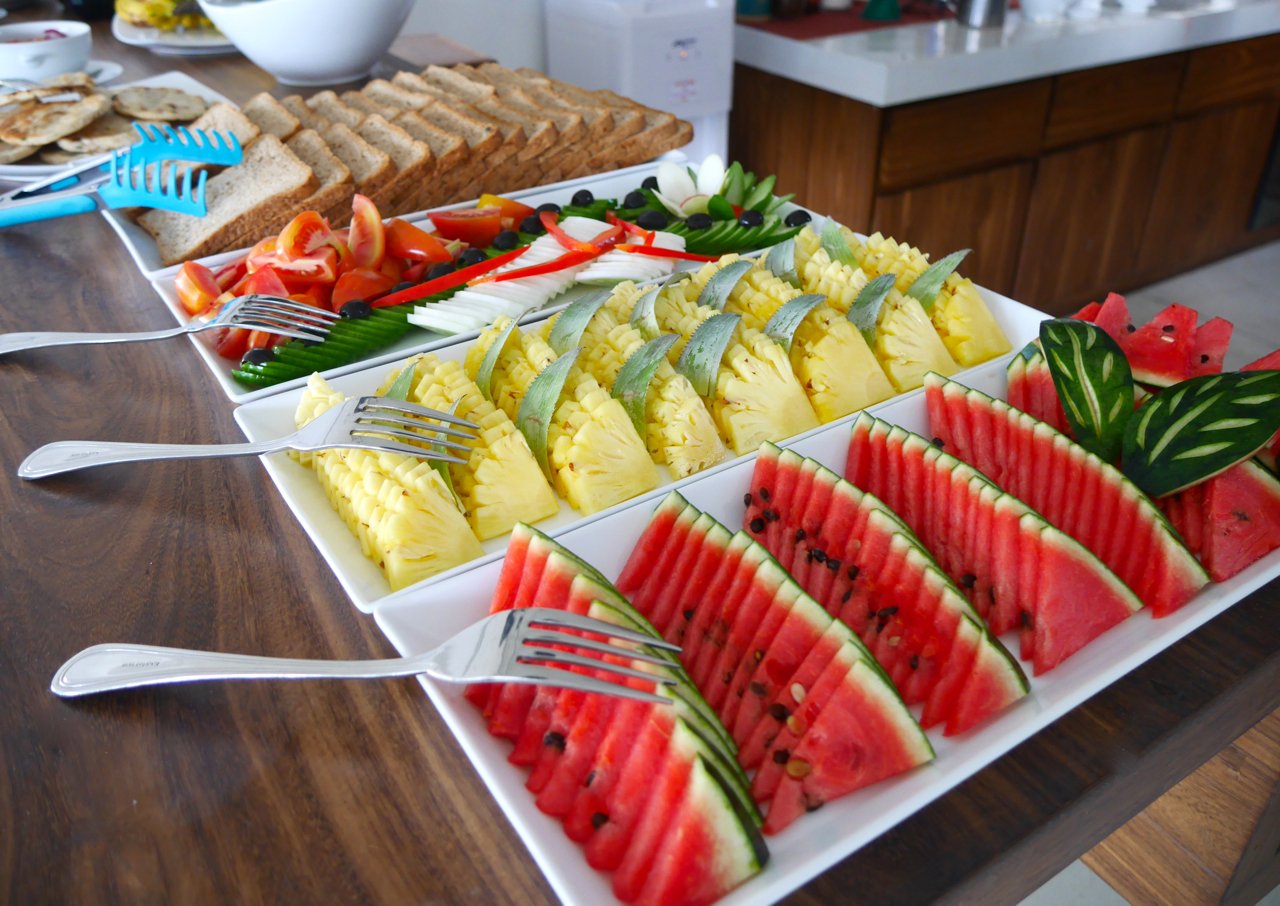 It´s a surf house, not a party house. This is something I wanna underline as I really enjoyed it. The first surf lessons started at 6 am and I can tell you: it is the best feeling in the world to stand up in the morning at a quarter to 6 knowing you will be in the water soon – just with your bathing suit on – as it is already warm in the morning. After a morning surf, the breakfast tastes even better! Of course, there are later lessons as well. If you are not the early bird, you can ask to be replaced by another group.
Yoga sessions twice a week. The yoga session was very good, as the teacher took her time for each and every single one 🙂 Unfortunately, there are only two yoga classes a week, but as you have to pay extra (which I found to be not appropriate, as the camp itself is already quite "expensive") two are fine too.
The employees are super nice, these people really love to surf. There are so-called "social workers" who take care of everything in the house and help you out with everything you wanna know. Then there is the surf teacher, who really knows the spots nearby and can read the waves. The spots are not too crowded which makes it easy for intermediates to catch waves too.
There is a first aid kit at the house. Jap. I needed it twice, as we were surfing at the reef and were walking over the beach and the road I stepped on a glass, cut my feet at the reef, got some sand into my wound, etc.
***
The biggest minus I see is, that it is a Scandinavian surf camp. Most of the people working there speak Swedish or Norwegian and most of the guests too. Therefore not a lot of English is spoken which sometimes made me feel a little bit uncomfortable. E.g. as I was sitting in the middle of a group of people and they were talking and laughing and although I discussed it with one of the surf instructors as well and he admitted that they know, that this is an issue at the camp, it did not improve throughout the week. I had the impression it's not that good for people traveling solo, I had big groups of friends in the camp, but this is something the camp can´t influence. There were one or two other girls traveling alone, but they stayed at the other house and as they were Scandinavian as well it did not matter.
The activities are more or less the same every week, activity evenings, dinner at a certain restaurant, etc. which is normal for a surf camp, so this is not a minus. But I did not like the fact, that it is mandatory to book one week (Monday to Monday). So you have to spend a whole week or two and are not able to extend for one day or leave one day earlier etc.
Although breakfast and dinner are included as well as the usage of the surfboards and the accommodations are very high standard I have to admit, that I think that it is a little bit expensive. I paid around € 750,- for one week. Lunch and Air Port Pick Up are not included and in my opinion overrated in comparison to the other prices in Sri Lanka. BUT at it is stated with its image as a "fancy" surf camp you know the prices ahead and should calculate higher when staying in such a camp.
The surf lessons themselves were ok, I was in level 2, which means you can paddle out, take a wave, and would love to improve on your turn and the ride. The groups consist of 5 to 7, which is very good. We sometimes even had lessons with two teachers being out there with us in the water. I really learned a lot about reading the waves, but I have to admit, that I really would have loved to have more feedback. Once a week a theory lesson is given in the evening which I found very interesting and informative.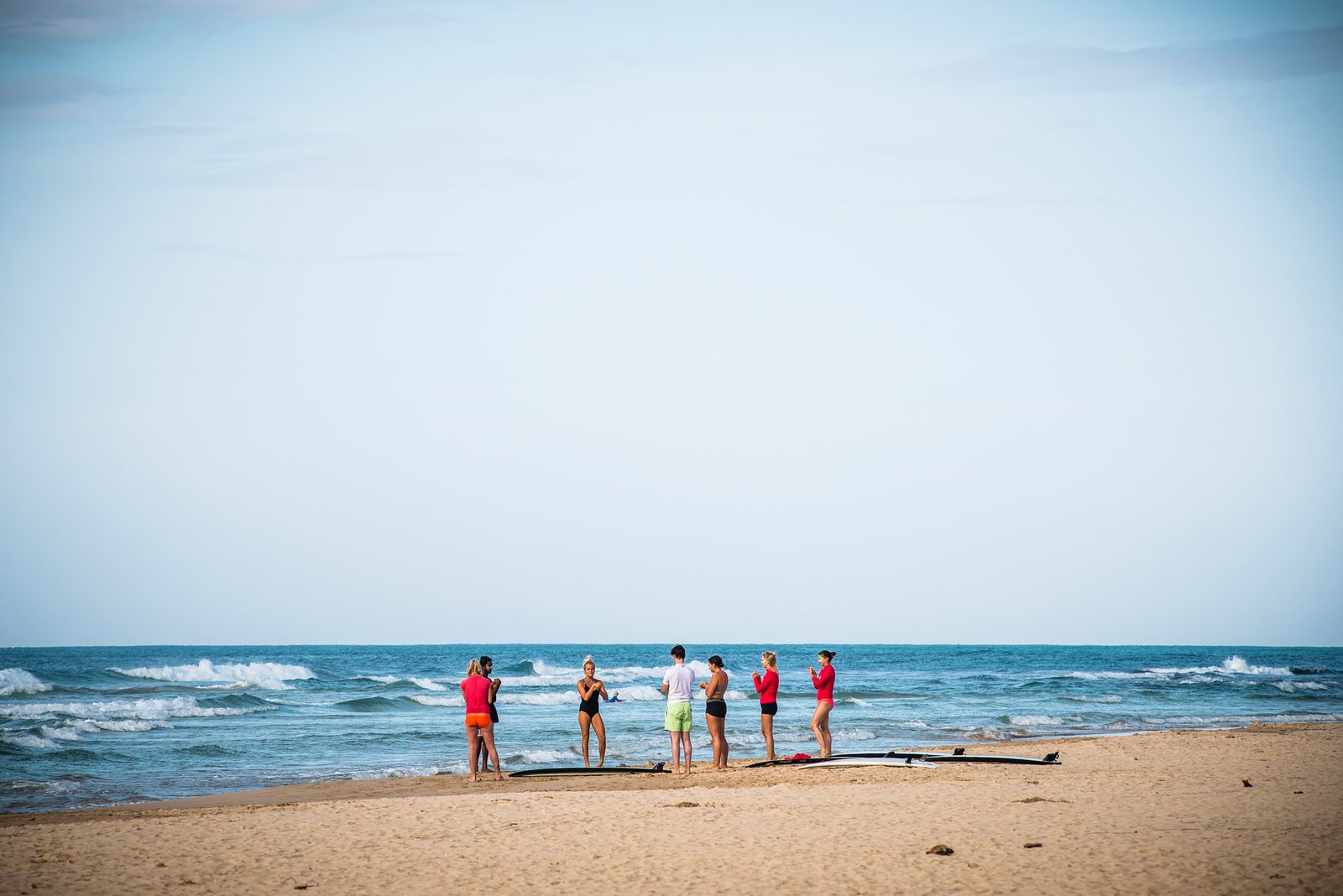 All in all, I would recommend the Lapoint Surf camp in Sri Lanka to you if you can afford it 😉